Bookbinding Adventure - July
I am making Folded Books for July - as part of my year long Bookbinding Challenge.
My first book, a Folder Journal, was adapted from an article in Cloth Paper Scissors magazine from Jan-Feb 2011 (Heidi Sekovski and Karin Winter). Here is my sketchbook page, with collage samples of my materials and a small painting of the book cover. The book is folded from a classic manilla file folder and then constructed by machine sewing, gluing, and stamping, etc.
I covered the "pages" and "pockets" of the book with an MTA bus and subway map from New York City and colored the manila folder with stamp inks, I made cards for the pockets with watercolor paper/paint which was laminated to graph paper on the reverse side.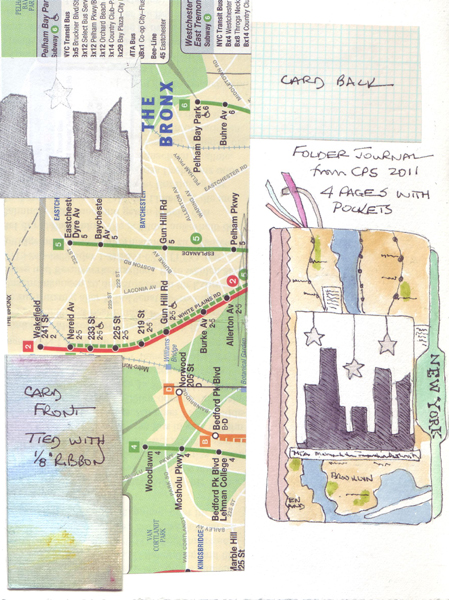 Here are the front cover, two page spreads, and the back cover. I am adding an index card to each pocket with specific To-Do items for the days. But when I'm ready to retire the journal, I can write or draw on the graph paper on the back of each card. Note: The spine is a 1" strip of my dyed fabric, sewn to a two inch wide strip of the map. I then glued it over the spine.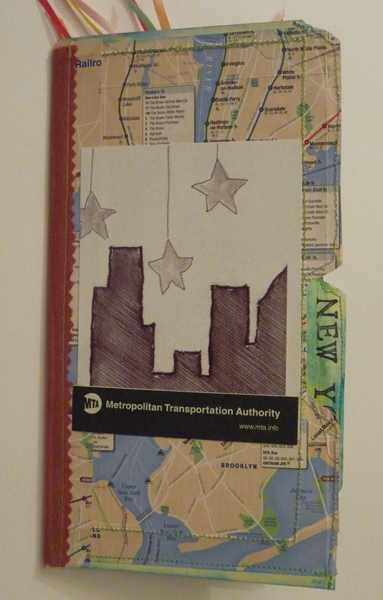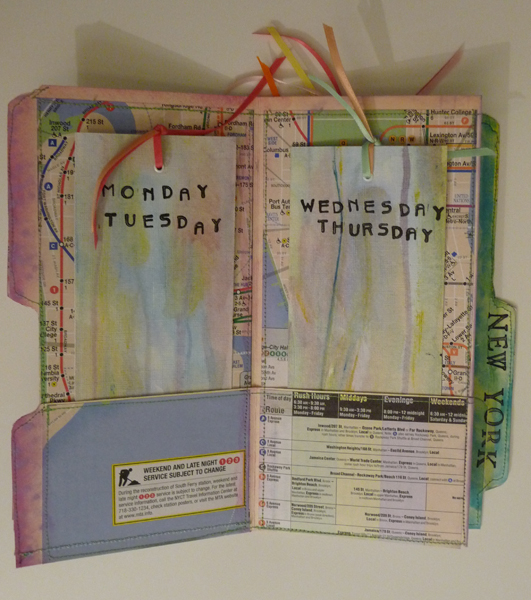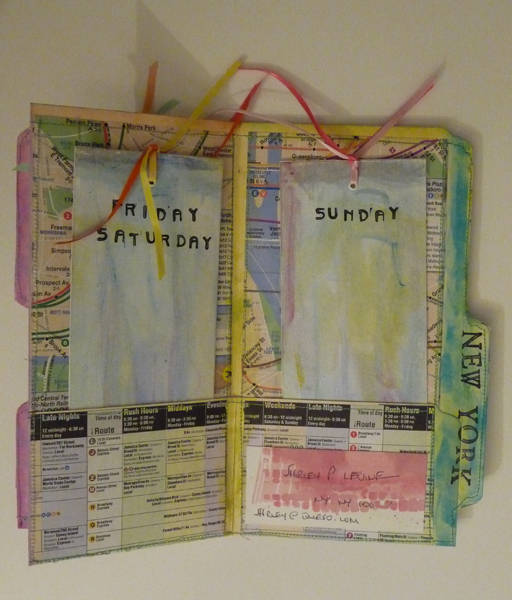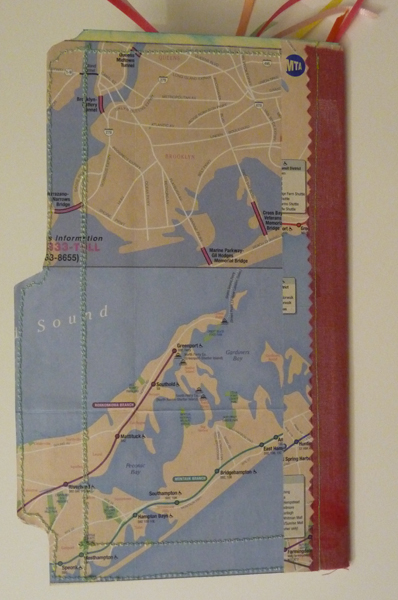 I also made samples of 7 other types of Folded Books - all taken from Alisa Golden's 2010 Lark book called Making Handmade Books: 100+ Bindings, Structures, & Forms. None of the other books in my library has so many different types of folded books, making it a great project for this month. Note: This book contains material from her first two books, with additional material, but it is not immediately apparent from the cover or title page.
Here is a photo of all 7 sample books - laid out on a 14 x 17" piece of cardboard for a size comparison.
Top Row: Shorts Book/Ox-Plow Pamphlet, Pants Book/Simple Accordion, Snake Book, Twist Card
Bottom Row: T-Cut Book, Guest Book, and Crown Binding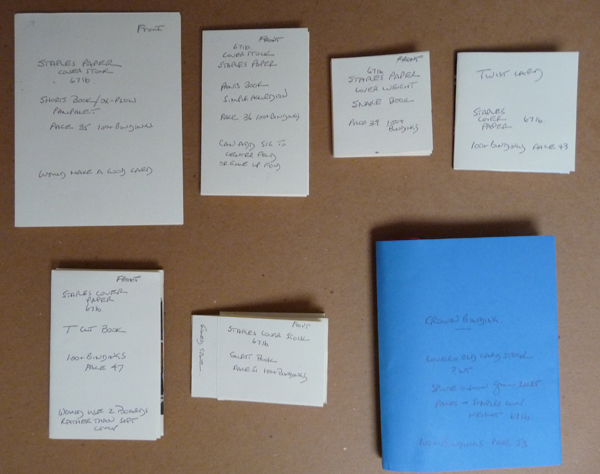 I think that I will enlarge some of these and make them as cards and quick gifts. My favorites are the T-cut book and the crown binding.
T-Cut Book: I glued in the Venetian Paper on the front and back of the "doors" that open and on the inner layer. I can imagine many ways to decorate the doors and the inside to make artist books or cards/letters.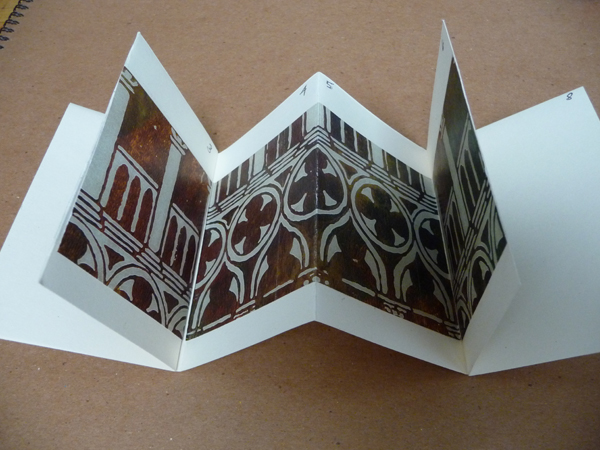 Crown Binding: This is an amazing structure - once you get the spine folded. There are actually folded tabs that hold single folios in place. In the first photo, the triangle tabs are folded down over the folio. In the second photo, I unfolded the top tab so you could see how the folios are held in place. There are 4 folios in this sample book. I glued the finished book into a soft blue cover.