Week 14 - Figure Drawing Class
Last night we had a choice of medium to use for our final graded drawing. I'm so thrilled that my professor recommended a General's Charcoal Pencil - #557-6B ex. soft - that I decided to use it for my 4 five minute warmup drawings and the long pose. I finally have a form of charcoal that I enjoy using. It doesn't scratch on the paper - and is buttery soft.
I put all of my 5 minute drawings on the same 18 x 24" paper.
The long pose was probably an hour. I draw quickly, shade, and then want to be finished! Otherwise I start making tiny, unimportant changes and get even more bored. This photo was taken with my cell phone before I handed it in.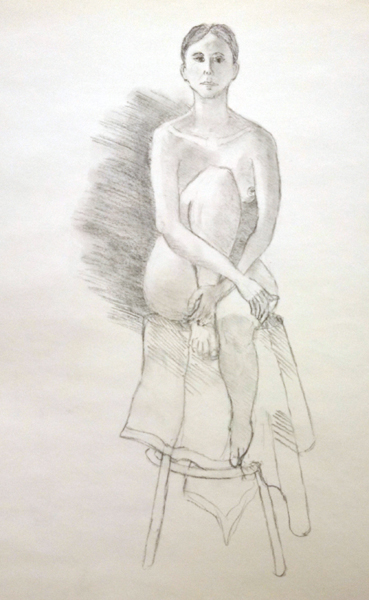 One more class this semester - and we were told that we can "do anything we want." I now love the brush and India ink, the Conte Sanguine crayon, and the charcoal pencil. I think I'll take all of them and decide when I arrive.