Making Stencils for Art on Paper and Fabric
My friend Melanie Testa is starting a series of online classes through her new website which is called Clever Guild. If you know either of Melanie's books, you know what a talented artist she is - on paper and on fabric. I love the way she uses stencils for background images in her art, and I couldn't wait to take her new online class called "Stencil Magic" so I could learn how to make my own stencils. I am a total novice, making only one previous stencil using contac paper and Shiva paintsticks.
For my first stencil, I used a doodle from my "Doodle Sketchbook." If you are a reader of this blog, you know that I rarely doodled, and for the past year I forced myself to be more creative when I was visiting my Mom and we were sitting having coffee and talking. This is a page of doodles from last August.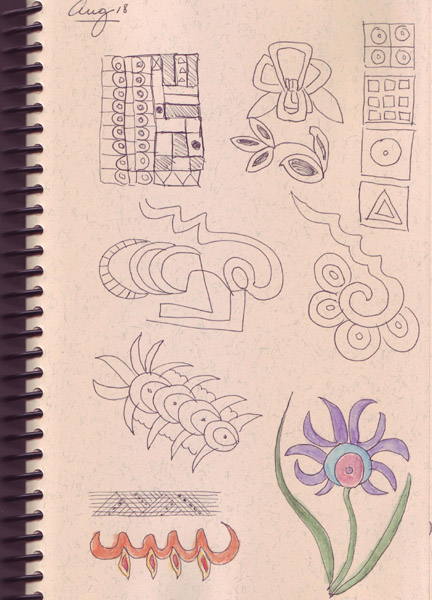 I scanned, cropped, and resized my purple flower doodle to make my first stencil. Melanie teaches students how to convert a drawing, or photo, into an image that can be used as a stencil. "Bridges" need to be created on the pattern in order to create details in the image. This is my stencil, photographed over the self sealing mat that I used during the cutting, so you can see the image.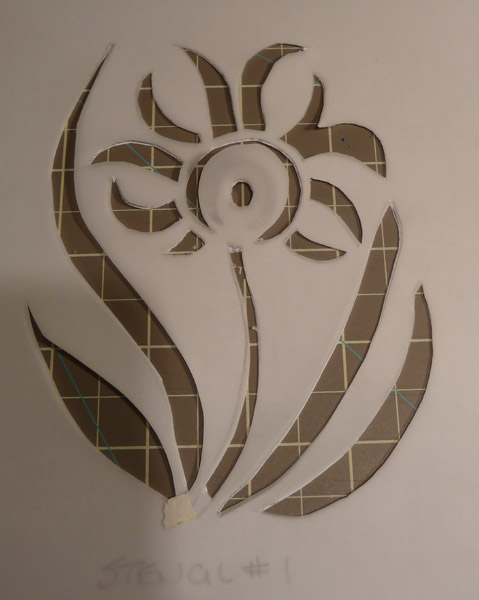 Today I decided to use the stencil on paper, even though I haven't reached that lesson yet. It was not a nice crisp image using gouache, but I'm sure that Melanie will teach me the best way to do this in the next lesson.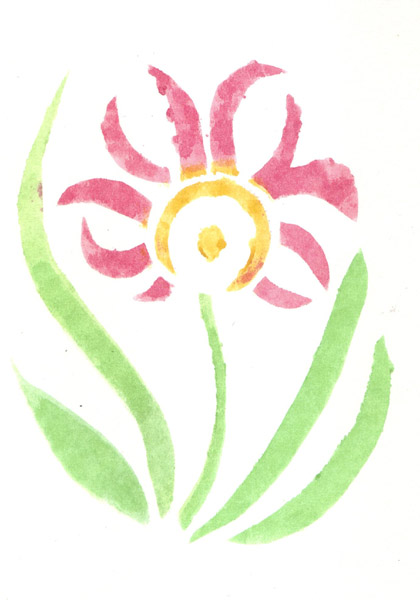 I used a reference book on Medieval Illuminated Manuscripts for inspiration for my next stencil and here is the second stencil that I cut.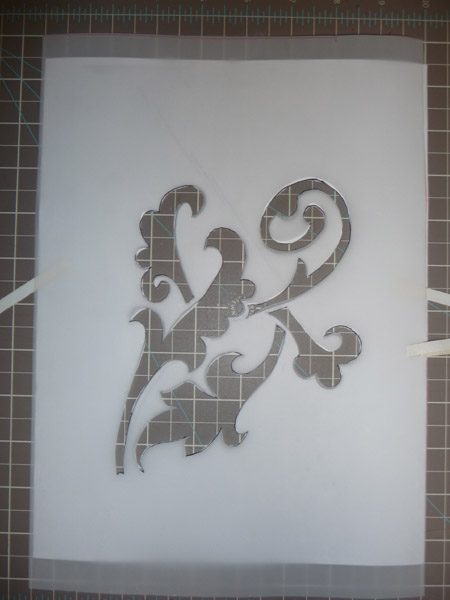 Here is my first, not very crisp, image using gouache on paper.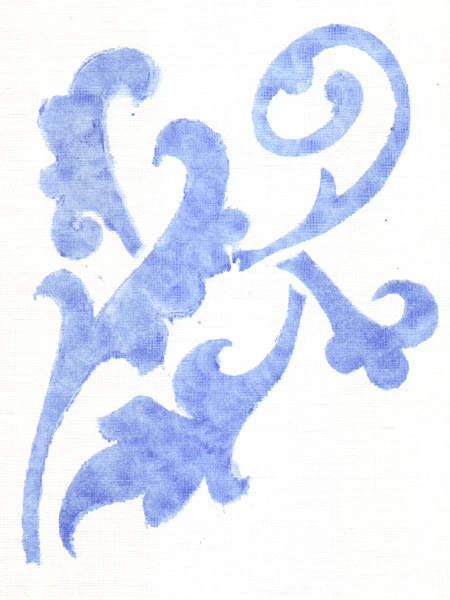 While cutting the stencil, the mylar is laid over a sheet of paper with the chosen image, and carefully cut out with an xacto knife. In the process of cutting th stencil, the paper sections are also removed. I saved them and here rearranged them for another variant of this image which could also be made into a stencil.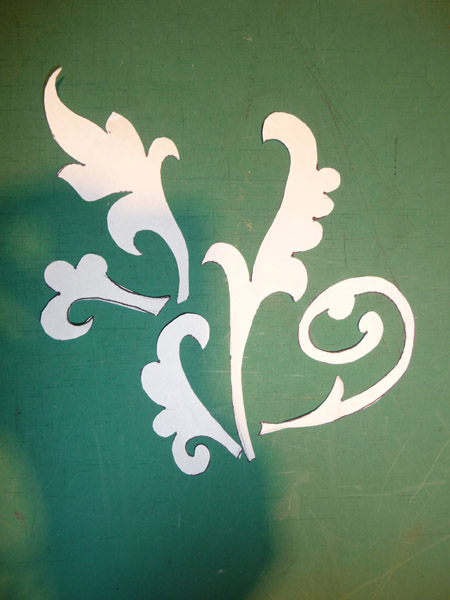 This is a terrific class for anyone wanting to create their own stencils for repetitive images on paper and/or fabric. It is a rolling class, so you have access to all 4 classes as soon as you sign up. And the video access is indefinite, so you can return to them over and over.
It's time for me to go watch more videos in the next class!