Studying Under the Masters - De Felice 2
I just painted my "inspired by Francoise De Felice" painting. For my composition I chose two of my figure drawings and transferred them to the Arches 10 X 14" 140 lb watercolor paper.
The first drawing was from a 20 minute pose of a pregnant model from 2010 at Figure Drawing at the Society of Illustrators in New York City. I love this series of drawings and have even transferred some of them to Fabric.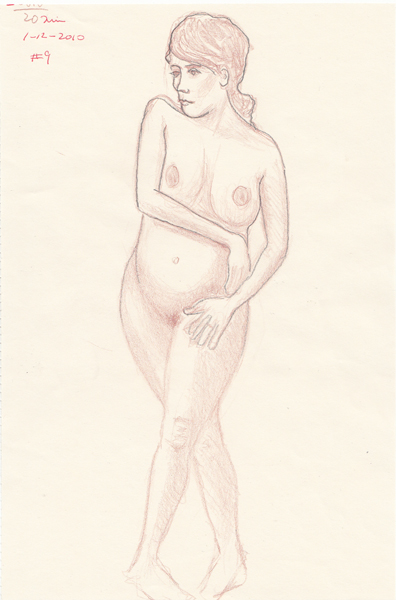 The second figure was from a 10 minute pose done in 2013 at the Battery Park Conservancy outdoor figure drawing session (the middle drawing).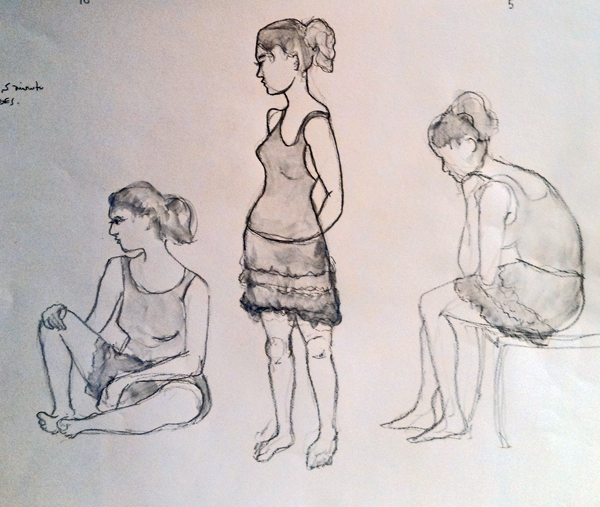 I transferred only the upper bodies of each figure.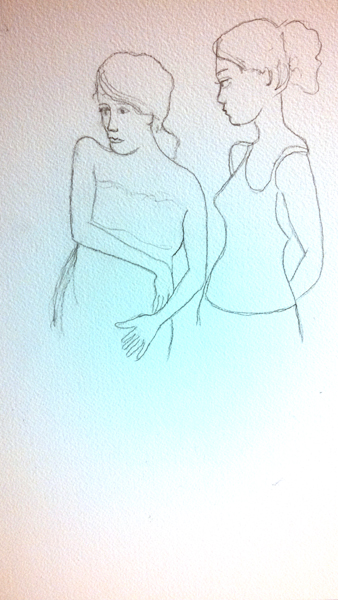 Then I added a watercolor underpainting for much of the surface using Winsor-Newton watercolors.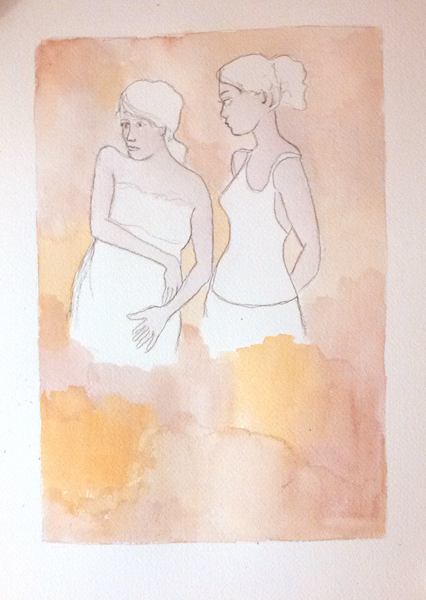 After the first layer dried, I painted very loosely mixing alizarin crimson, French ultramarine blue, Winsor blue, Payne's gray, Van Dyke Brown, Yellow Ochre Pale, Quinacridone Gold, and Titanium White Gouache.
Here is my finished painting - which I probably will still work on a little because I am still not happy with the skin tones. But it is time to move on to our week with apprentice Stephanie Lee and Master Artist Edward Hopper.