Prague - 2012
Prague is a beautiful city. It was the least WWII damaged of the 4 cities that we visited on vacation and the block building style of the Soviet era is not visible when you are in the oldest parts of town.
I took this photo from the old town side of the Vltava River - showing the Prague Castle area up on the hill.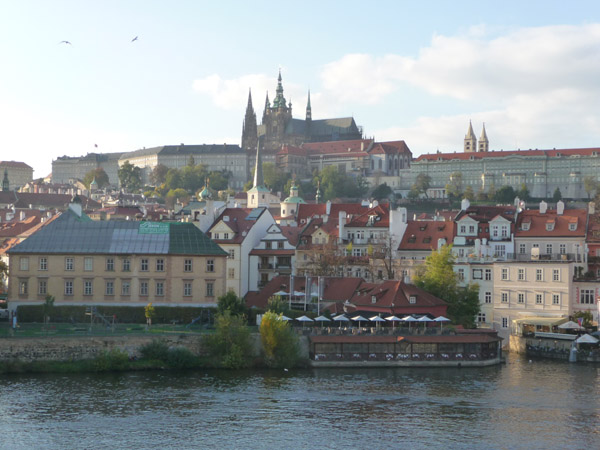 This photo was taken of the Old Town area from the very famous and beautiful Charles Bridge.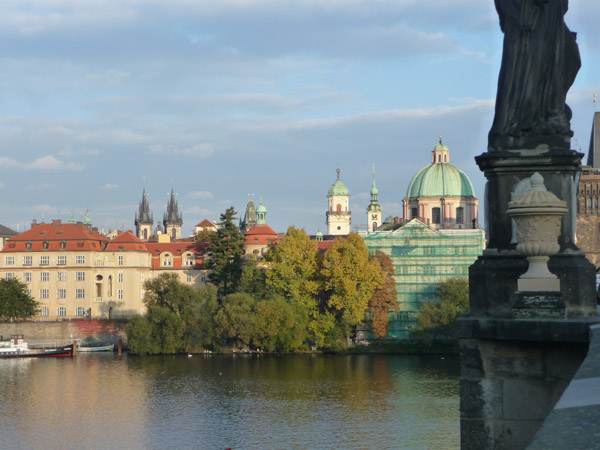 We started our visit with a free, 3 hour walking tour of the highlights of Old Town. Tour companies offer these walking tours, and the group leader receives only tips. It was fabulous! We didn't sign up for any of their paid tours, but many people did before the free tour even ended. Seems like a great business model for New York City!
I enjoy reflecting on the tours, and here is my sketchbook page following that morning. The link for the tours is <http://www.neweuropetours.com>.
Walking Tour of Prague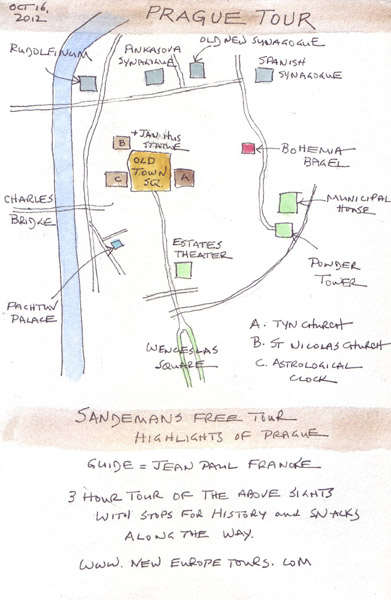 I was in love with the City the minute that I walked into Old Town Square. But I'm only posting one architectural sketch that I did. Here is the dome of St. Vitus Cathedral, in the middle of the Prague Castle District.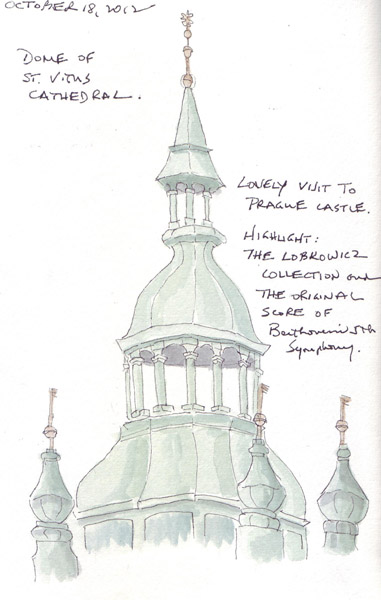 On our final afternoon in Prague, we took a Walking Tour of Prague's Jewish Quarter http://www.Wittman-tours.com. This was the same company that took the 4 of in a van, with a private guide, to Lidice and Terezin (see earlier blog post). I walked and sketched on the Jewish Quarter tour, including many of the hats that Jews were required to wear over centuries, and a quick sketch of our tour leader.