Inspiration - 2 Jasper Johns
Last week we took a Road Trip to the Katonah Museum of Art in Westchester to see their current exhibit of Jasper Johns prints. For much of his career, Johns worked exclusively with a Master Printmaker named John Lund and even moved John and his family into the gatehouse near his studio in Connecticut. Here is the museum brochure for the exhibit with photos of both Johns and Lund.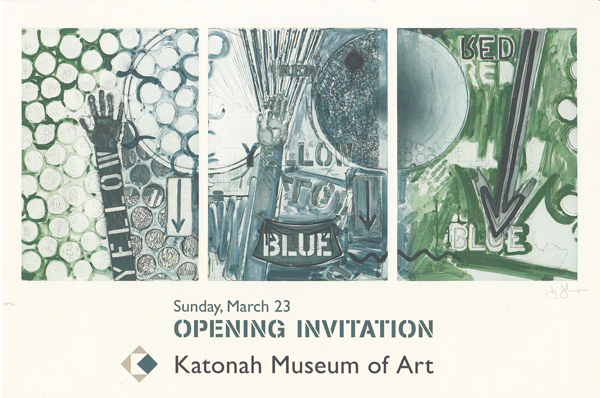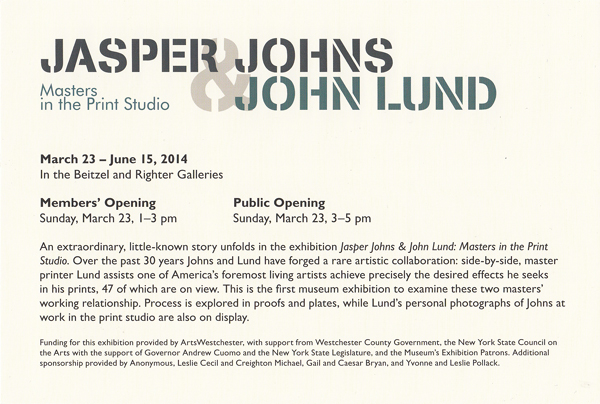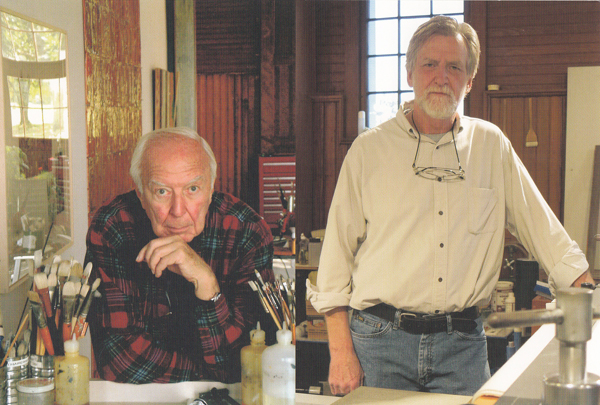 One series of prints featured in the first gallery was "Seasons" - one that is my personal favorite. Johns typically starts with a painting, then makes prints, and then reuses and manipulates those plates with John Lund to make different iterations.
Seasons: From left to right - Sring, Summer, Fall, and Winter

When we arrived a docent was discussing the 4 prints and we were able to sit, listen, and sketch. Johns reused many symbols in his work and while I listened, I sketched many of them in my sketchbook.
The big shadow is Johns, which was outlined for him by a fellow artist. The smaller one is the shadow of a 3 year old child. Johns loved the Rubin Vase (which is either a vase or two faces) and the duck/rabbit image and used them frequently in his work. The docent said that this was actually the time that Jasper Johns began to put a little bit of himself in his work and almost everything in these 4 prints is a special symbol for him.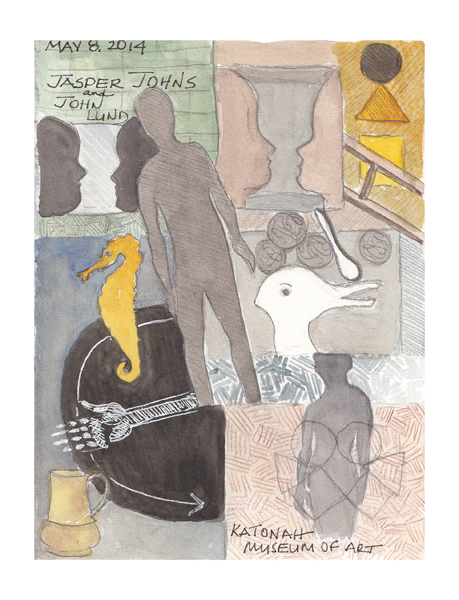 After we toured the exhibit, we spent a few minutes in the small educational center and I made my own Rubin Vase, inspired by this Rubin Vase - American Flag print. Interestingly, we were told that while we were there Jasper Johns made a short unannounced visit to the museum and none of us recognized him.
Johns Flag.Rubin Vase: Can you see the 3 faces when you allow your eyes to switch from the vases?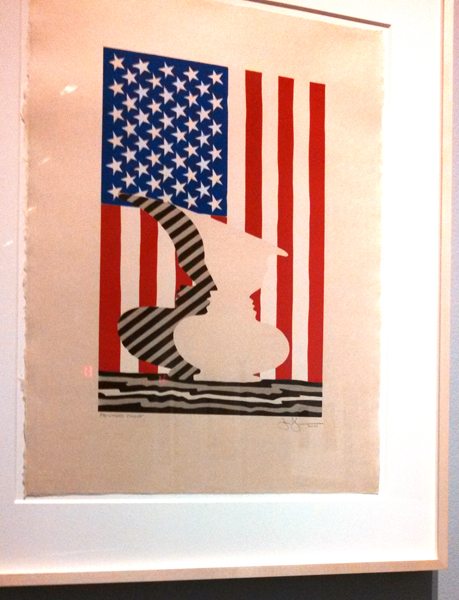 My Rubin Vase: A small collage using materials that they have in the Center for programs with children.