Drawing and Painting in Central Park
We went to the Conservatory Water again this weekend for morning coffee and I did 3 watercolor journal pages. The first is a line drawing of the home we visited on Martha's Vineyard last month (from photo). I still haven't decided whether I will paint this.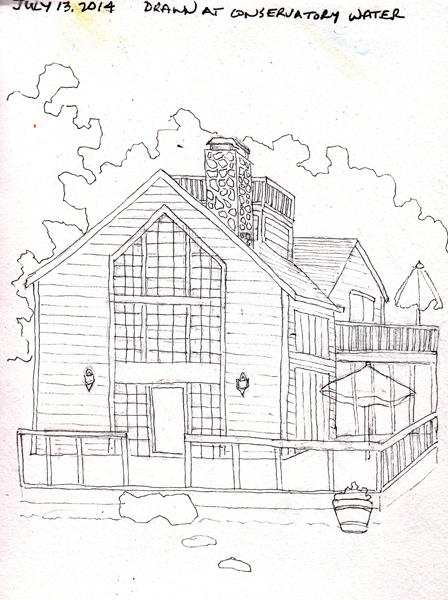 It started to rain, but we were nicely protected by the big umbrellas on the tables on the Snack Shop Patio. We invited someone without an umbrella to join us in our extra seat and she stayed and talked for awhile after the rain shower ended. Meanwhile I sketched a partially opened umbrella at an adjacent table. She arrived Saturday night from London and was here to work on a West End play that is moving to New York City.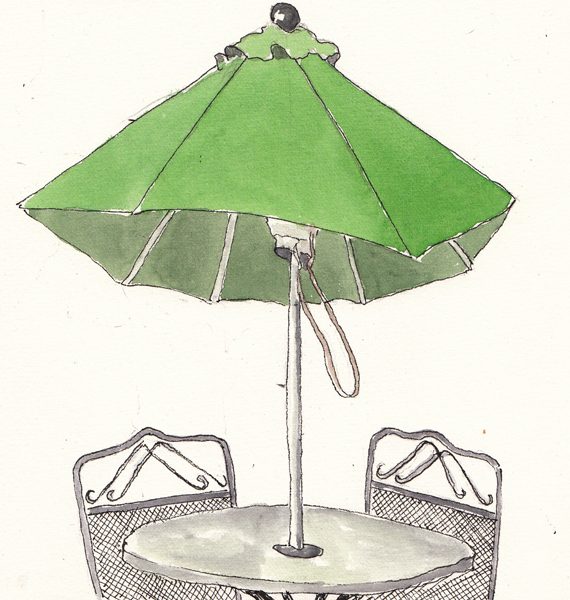 When the sun came out, I sketched two of the many types of flowers that are in bloom around the patio.