Dresden, Germany 2012
We stopped in Dresden for one day on our way to Prague and learned about the destruction and rebuilding of this lovely City. The Frauenkirche, a Lutheren Church in the middle of the Old Town, was destroyed during the Battle of Dresden in WWII, It was reconstructed by 2005, using the original plans and photographs. Many of the original stones were saved and incorporated in the construction. The old black stones in my photo are very obvious.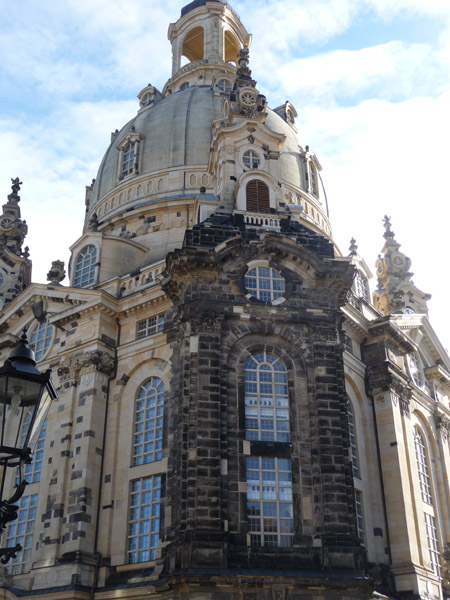 I was able to draw the church dome from our hotel room.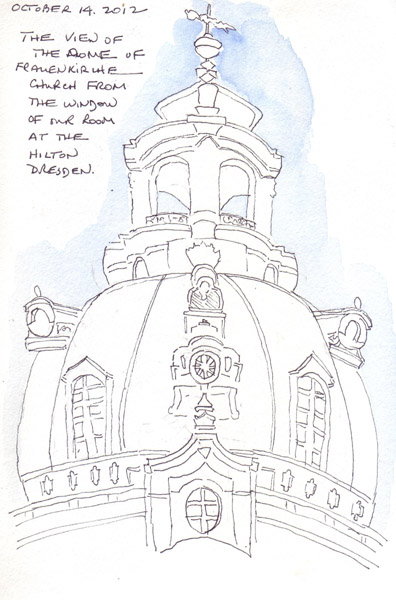 We also visited the Albertinum (Art Museum), the Bundeswehr Museum of Military History with a Daniel Libeskind extension, and Neues Grunes Gewolbe Museum of Treasury Art (The Green Vaults). Each of these were wonderful museum collections.