Family Beach Weekend
Our 3 children and 6 of our 7 grandchildren were together this past weekend at the beach. Henry, age 9, is at sleep-away camp for the first time this summer and missed it. We have great trouble getting a photo of all of them, but here is the best.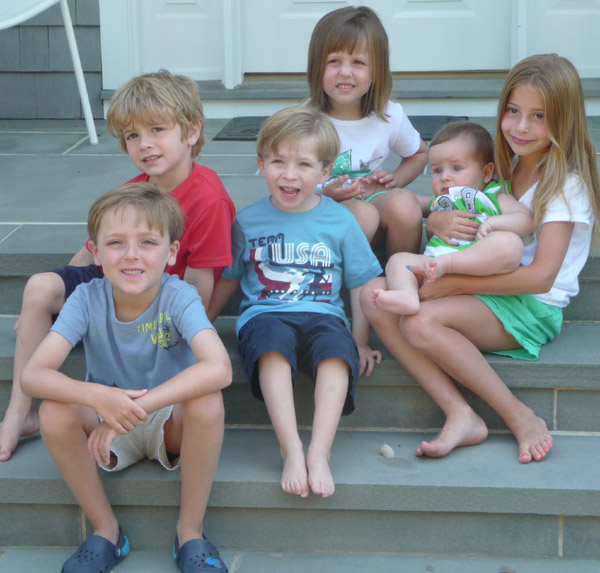 I still try to paint a page in my sketchbook while we are together - although it gets harder each year with so much activity all around.
There was lots of swimming - and I sat on the patio and sketched the outdoor shower while they were all off for ice cream.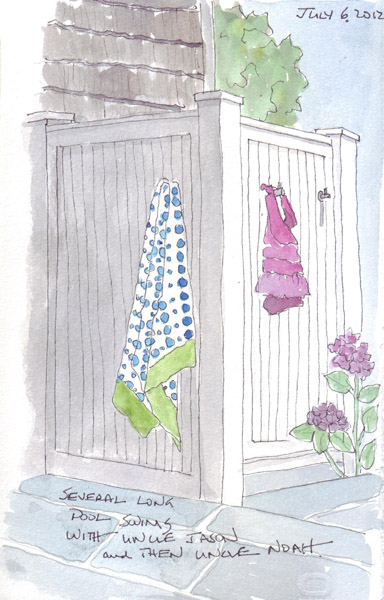 My daughter loves hydrangeas and all of the plants were in full bloom. I can never remember the name of this variant - just one of the many types and colors around the house.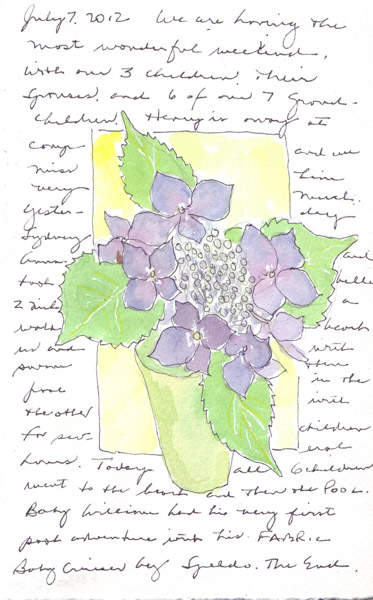 Yesterday there was an 8k race in town and our two sons and our son-in-law ran it. But guess who else ran it and received a first place ribbon for the 9 and under group?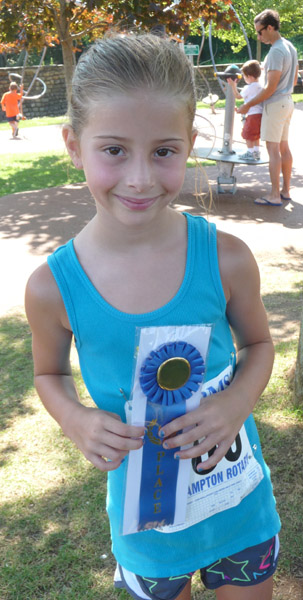 Trips to the beach, water balloons, and the ribbon - just a few more things to remember about our wonderful weekend.