Fun Figure Drawing Exercises at MoMA
MoMA is offering drop-in Figure Drawing twice each month during the Toulouse-Lautrec Print Exhibit. The models are actors and there are many props for them to use to evoke the café society of the Belle Epoque in Paris. An art educator discusses Toulouse-Lautrec, his style, and his manner of capturing the performers on paper in the Cafes. He then gives us many specific exercises during the 90 minute session - most are 3-5 minutes, the longest is 10. Specific exercises include 1 min warm up to draw the whole figure, a quick seated pose, contour drawing, blind contour drawing, and gesture drawing. Today I wanted to post other drawing techniques that were new to me as exercises and great fun.
Seated Pose - Model 1, Fast Profile: I had great difficulty drawing this model's head because of her hair style.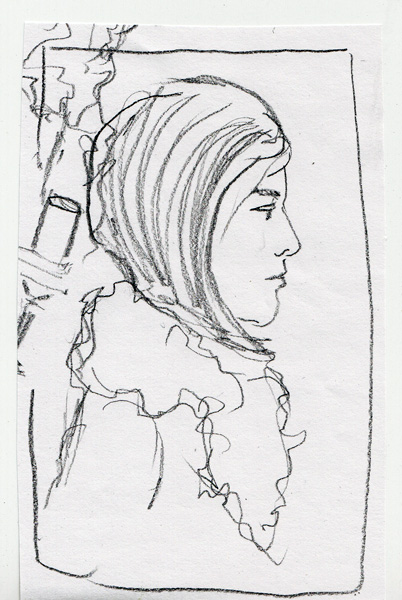 Part 1 and Part 2 in Same Pose: The model was seated on a windowsill and we had 10 minutes to sketch her.
Then we were given a small piece of colored paper and told to do a fast drawing of her in the same pose using a different tool. I used a black Tombow marker.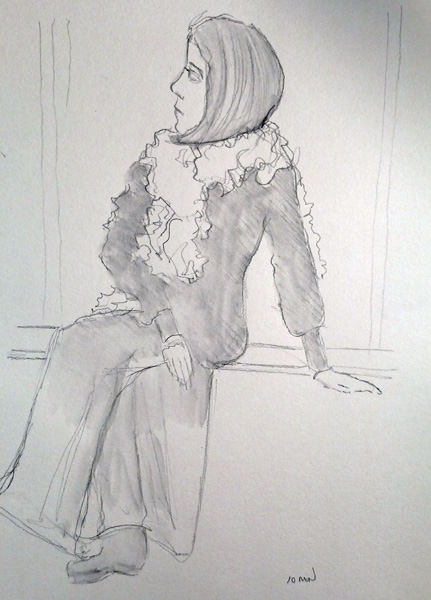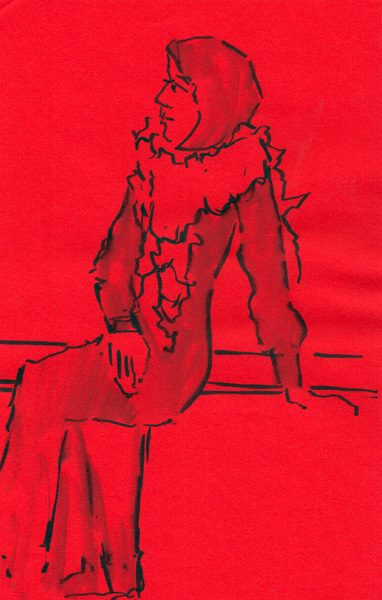 Model 2: The 1 + 9 Minute Exercise: We were asked to draw the entire model in 1 minute. After we put our pencils down, we were given 9 more minutes to add detail to only one part of the drawing. I loved this exercise and realize that I usually go back and add detail everywhere - and this seems much fresher.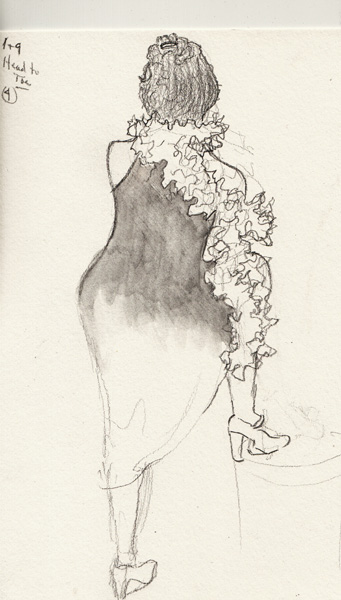 Capturing Active Poses: Our model was asked to move from one body position to another, and then back again - relatively quickly (i.e. almost continuously back and forth). We were asked to pick one point in the movement and draw it. The model was repetitively lifting one leg to fix the strap on her shoe and then returning to a more stable position with both feet on the floor. Her head rotated back to front as her body position shifted.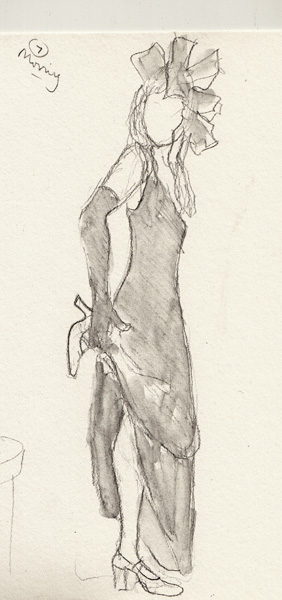 Model 2 - 10 minute pose to place her in an environment with a foreground, midground, and background.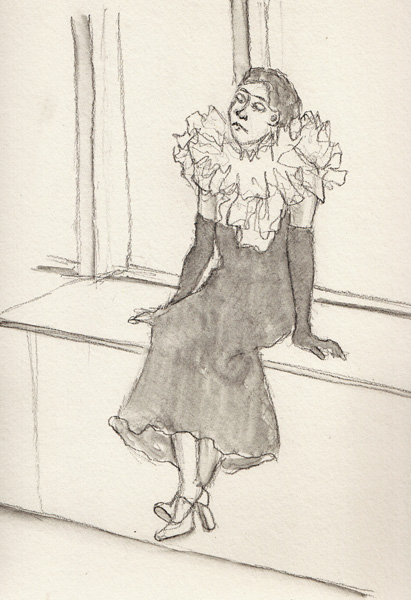 A New Figure Drawing Exercise for Me: Look at the model and draw her in only straight lines in 3 minutes.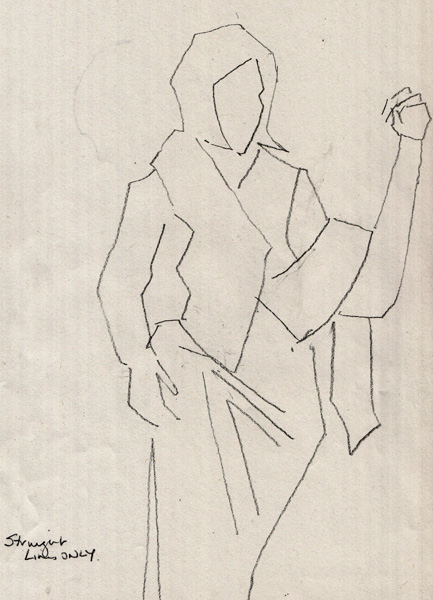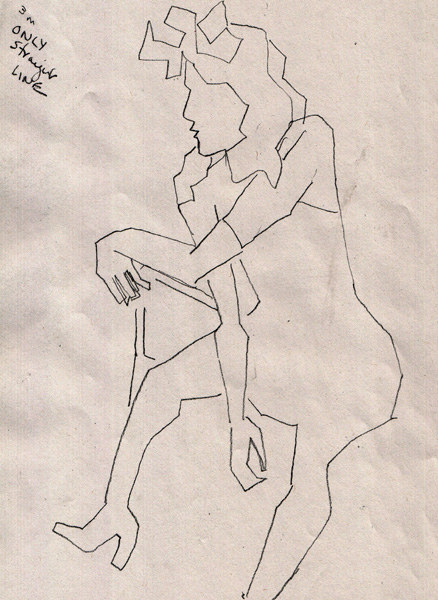 I will miss these sessions after they end in March. The models are terrific, and the two art educators we've had were incredibly skilled at keeping the sessions moving along, introducing many ways to keep sketches fast, fresh and fun.