Christmas Ornament Paintings - 2
Last week I posted some pages of a watercolor book that I'm creating to document my handmade Christmas ornaments. I've been making them every year for 30+ years and decided that it would be fun to have a book full of paintings of them. Here are 3 more pages.
The dove was made out of a piece of lace from my wedding dress and hopefully will be passed down by my daughter to her daughter.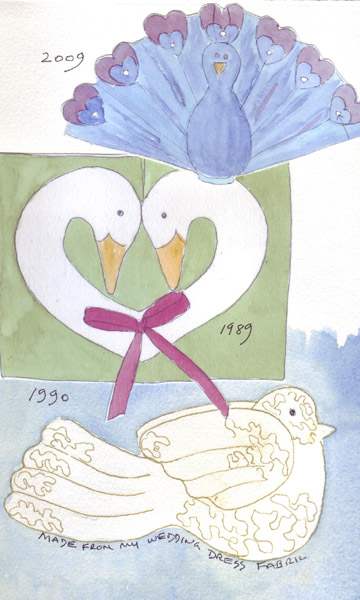 The two red cats are actually red embroidery, outline stitch, on white fabric.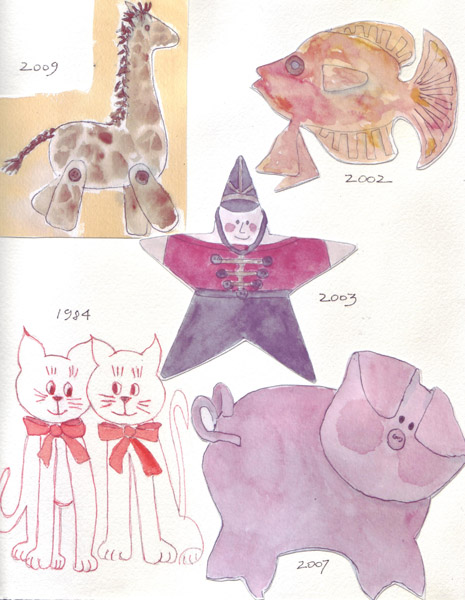 I smocked the eyelet on the cuff of the stocking on the top right.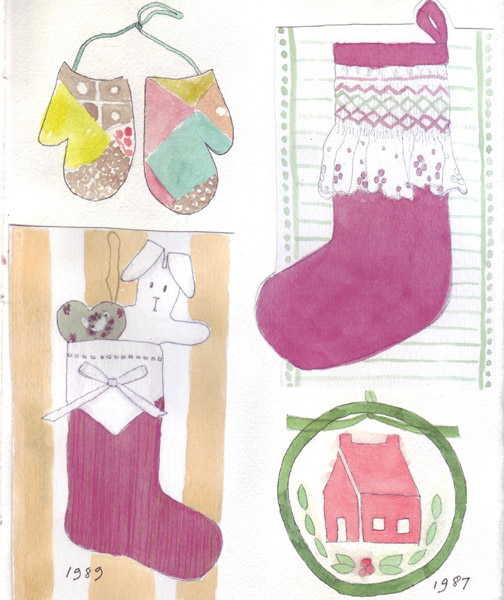 At last count, there are 124 ornaments made by me on our tree.