Venice Sketches #12 and 13
I'm still sketching Venice scenes from my old photos in anticipation of our upcoming trip to Venice. Painting canal water and showing the texture/decay of building surfaces are scarey to me, so I worked on both of those watercolor painting skills in these two paintings.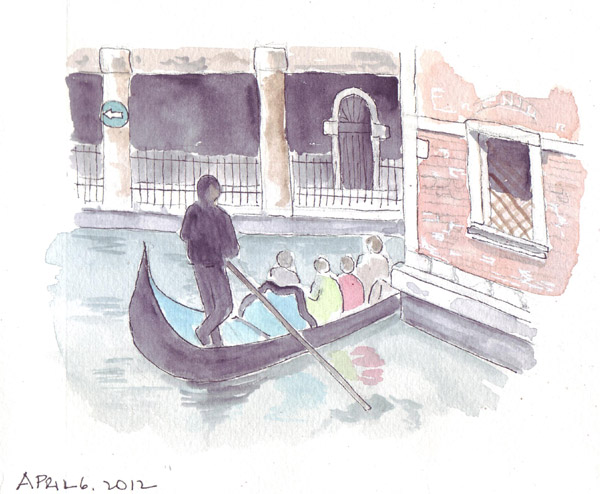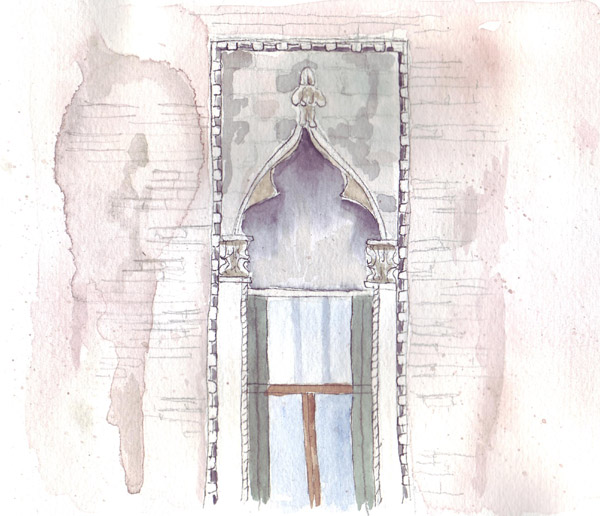 I started this project with two 30 inch strips of watercolor paper that I folded into accordion booklets. Since I didn't carry any image over the folds, I'm now planning to cut each strip into two folios and bind these sketches into a small book with 4 folios and 16 pages. This will be the first time that I sketch/paint first and bind into a book later. I may decide that it is the perfect method for travel sketching.
The first 4 sketches and the accordion booklet can be seen here.