Urban Sketchers NYC at Chaim Gross' Studio
This week the "weekday" Urban Sketchers NYC group met at the Renee and Chaim Gross Foundation. This is a little known gem in the Village only several blocks from Washington Square. Chaim Gross was a sculptor and painter in NYC from his arrival from Europe after WWI until his death in 1991. After raising two children on the Upper Westside of NYC, he and his wife moved into a new home at 526 LaGuardia Place which served both as their home and studio. It is open Thursdays and Fridays from 1-5 and artists are welcome.
http://www.rcgrossfoundation.org/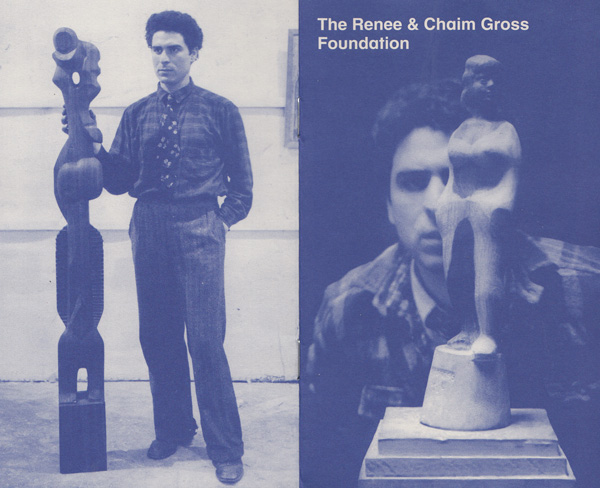 This is the first floor, just inside the entrance: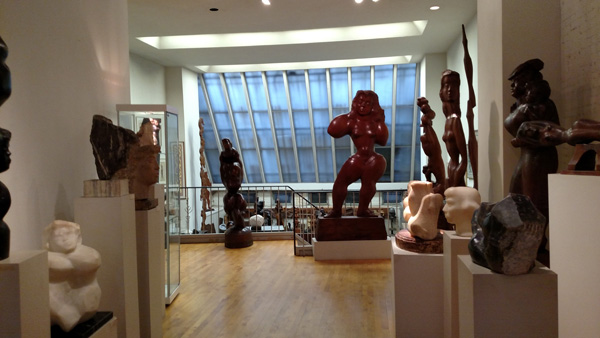 Overlooking the studio - with an incredible number of pieces and everything left as it was when he died: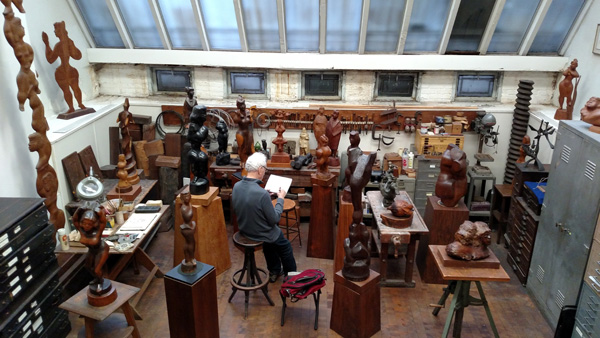 The second floor contains his private art collection which is amazing, and special exhibits. The 3rd floor has paintings from his contemporaries, and a huge African Art Collection.
My sketches:
Two heads - one black and white marble and the other beige - and 4 of his wood sculptures on the first floor and studio.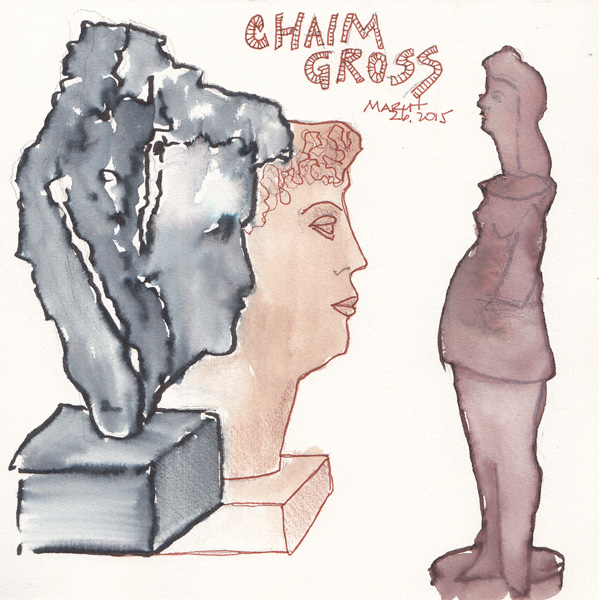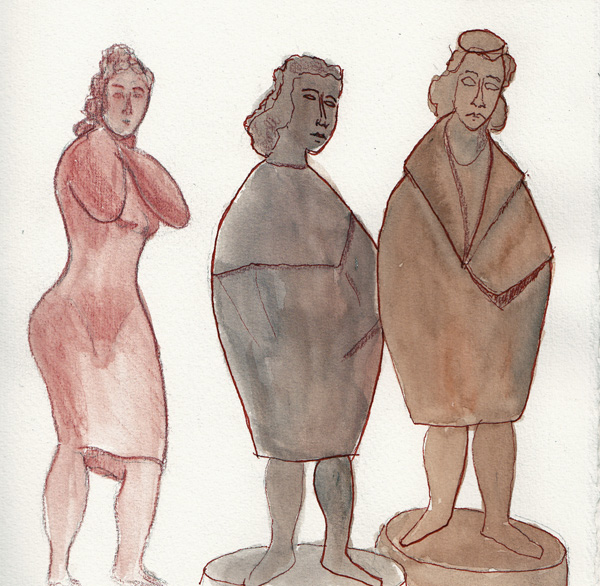 Yoruba beaded wooden sculpture and several other African art pieces on the 3rd floor.