Drawing Quick Portraits
My classmates in Drawing I at FIT: I finally finished my composite drawing from my Drawing class. Each week, when I finished the assigned drawings, I would add 1-3 classmates to this page. The drawings were done very quickly with 4B graphite and then photographed because of the paper size.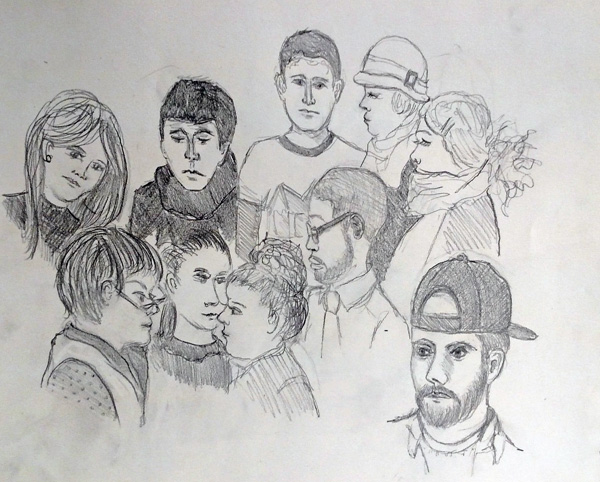 The Central Park Drawing and Art Meetup Group at a Portrait Party met at a rented studio here in Manhattan last weekend. We had no rules, and some participants sat for portraits and alternated the person "in the chair," and others just sketched members as they were sketching. We had approximately 45 minutes for each session, and then went out in the neighborhood for a final sketch. I did these with my Sketch and Wash graphite pencils, but then decided not to add water.
Meetup Portrait Party First Session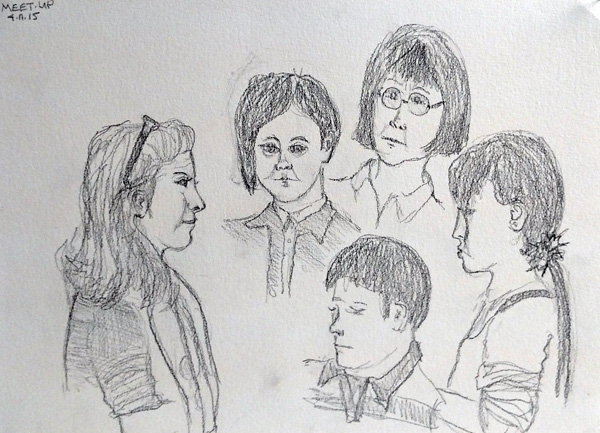 Meetup Portrait Party Second Session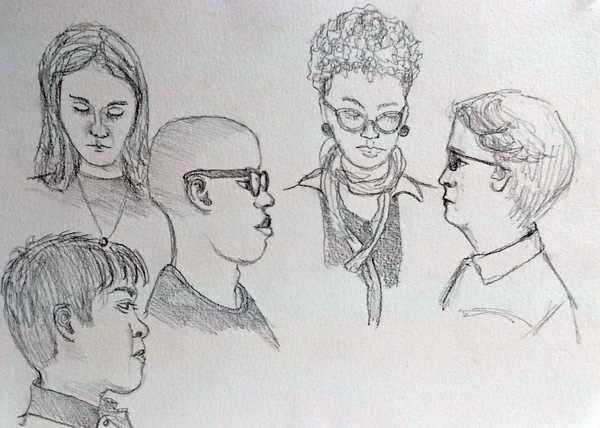 My only goal when I do these composites is to not have everyone looking the same - meaning that I have observed and tried to individualize their features.