Even More Elephants
I spent the last several days in bed with a horrible virus and only have two more elephants to post this time.
The scratchiness of charcoal pencils and Conte pastels on paper makes me crazy, but I gave both another try in my elephant project. Each elephant is drawn/painted with one of the many art tools I have in my stash. This ends the various types of pencils I accumulated in the last 7 years (graphite, washable graphite, watercolor pencils, charcoal, and Conte pastel). My pencil box is full, but they are all variations on one of these types.
I sketched Elephant #9 with a Derwent Charcoal pencil (dark) and blended it with a tortillon.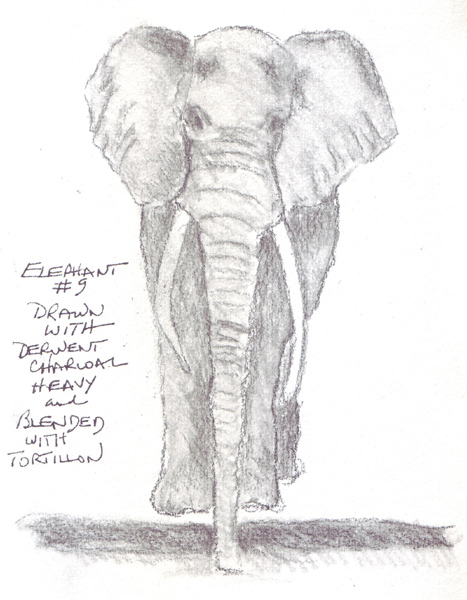 I sketched Elephant #10 with a Conte a Paris pencil (sepia) and also blended it with a tortillon.