Budapest - 2012
We took a free 3 hour walking tour of Pest the day we arrived and were immediately able to feel the ambience of the city. They still need to do some rebuilding and we saw at least one large apartment complex, several blocks from the Opera House, that still has bullet holes across the facade.
The important sites in Pest are along the Danube. Buda looks beautiful on the other side, the Castle District sitting high above the river.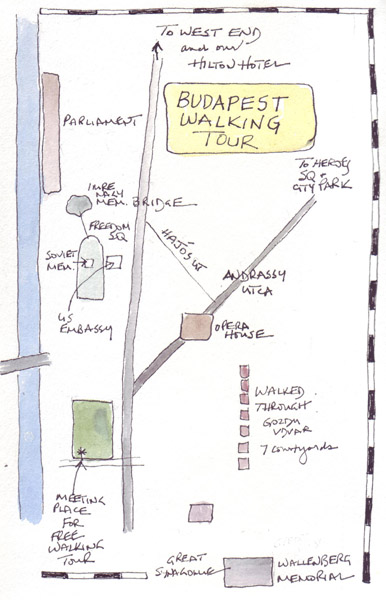 I love huge indoor city markets and this is a photo of the lower food floor from the upper artisans' floor.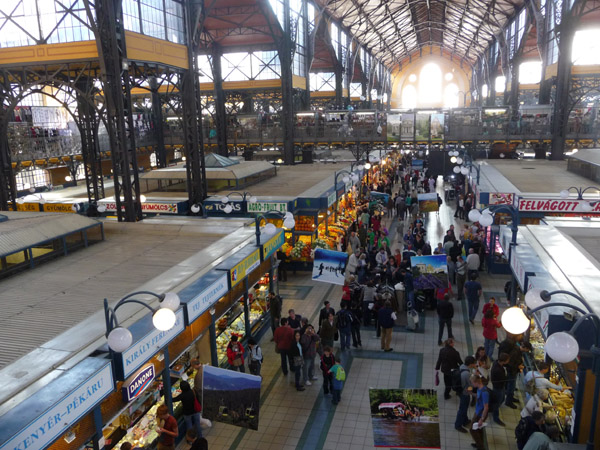 These sketches were done quickly as we walked around the food counters buying snacks.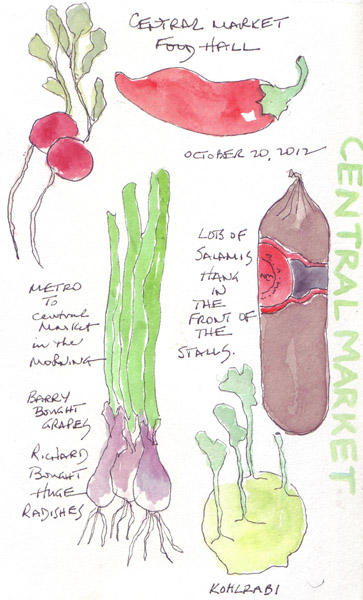 We took the tram across the Danube to one of the main streets of Buda - and it is lovely.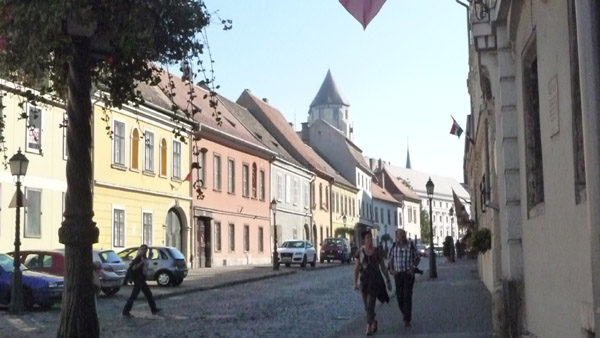 It was a gorgeous day, and while we sat next to Mattias Church eating ice cream, I sketched one of the posterior spires because of the black bird with a gold ring in its mouth.
A panoramic view of Pest from the Fisherman's Bastion - right behind the Mattias Church. You can see the beautiful Parliament building, in the center, on the Pest side of the river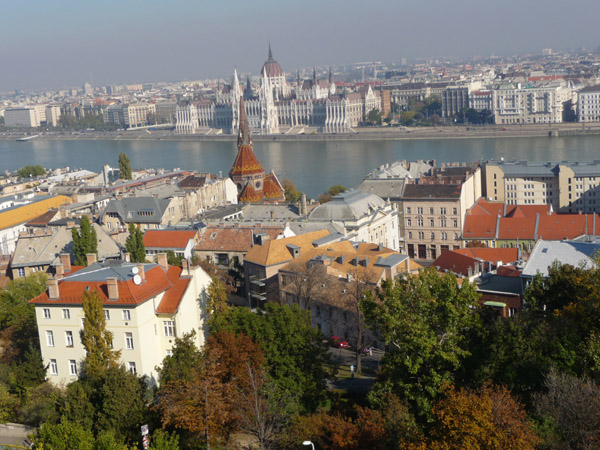 One of the best photos I took of the Fisherman's Bastion - which was built in 1902.