Masks Do Reduce Covid Spread
A recent CDC Morbidity and Mortality Weekly Review article was discussed on a podcast I listen to and I thought the information was worth sharing. St. Louis University instituted a program to reduce Covid spread among students during in-person instruction. These measures included physical distancing. mask use, vaccination, contact tracing, case investigation and quarantine. The University also instituted a modified quarantine regimen which depended on whether students were masked or unmasked during contact with an infected student. The study took place from January through May 2021 so the effects of the delta variant weren't captured during the study.
There were 265 students who developed Covid-19, and 375 students who were named as close contacts to the infected student. Close contact exposures were defined as a single exposure in which the two persons were within 6 feet of each other for >15 minutes during a 24 hour period. The number of exposures were then calculated for each close contact. Mask use was calculated for each exposure - if either the patient or the contact were unmasked, it was considered an unmasked exposure. Only unvaccinated close contacts with unmasked exposure had to quarantine, the rest were asked to monitor their symptoms. Eighty-nine % of students were unvaccinated and 70% of the students lived on-campus. See Results Below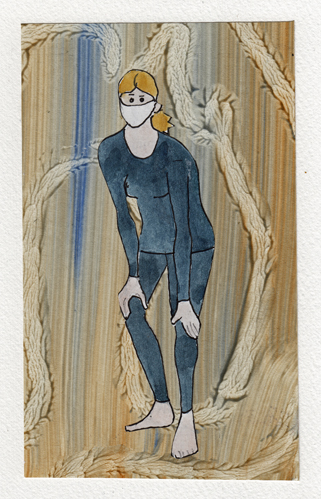 Only 7.7% of subjects developed Covid-19 if they had masked exposures, and 32.4% developed Covid-19 if their exposures were unmasked - a statistically significant difference. There was no information provided about the types of masks worn, which means that fabric masks and surgical masks were probably the predominant types worn based on the types of masks seen most commonly. Surveillance testing was randomly done on approximately 10% of on-campus students. These types of studies are difficult to conduct but this one, before the spread of delta, provides a rationale for universal mask wearing.