Beach and Flowers
We are at the end of our beach vacation, and I have several more daily sketchbook pages and two exercises from a Craftsy Class I am taking with one of my friends while we relax in the house.
Some Drawings From Our Local Fish Store: More buoys, a swordfish sculpture above the door, and one fish from a series painted across the front, right under the roof edge.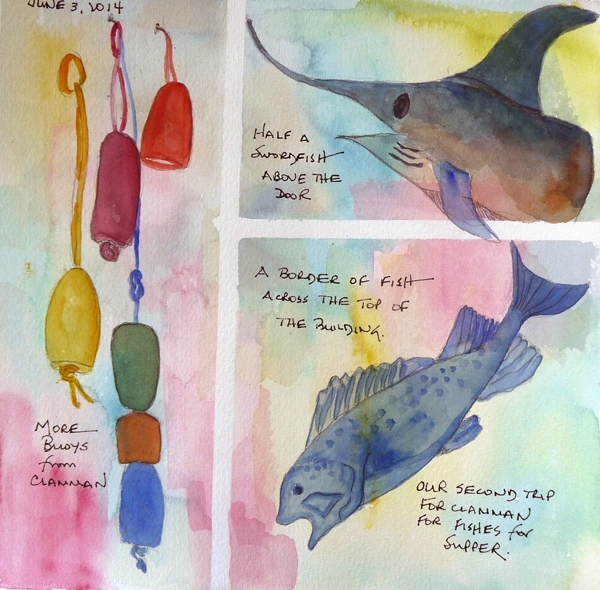 Morning Breakfast at the Beach Snack Shack: My friend Renee across the table.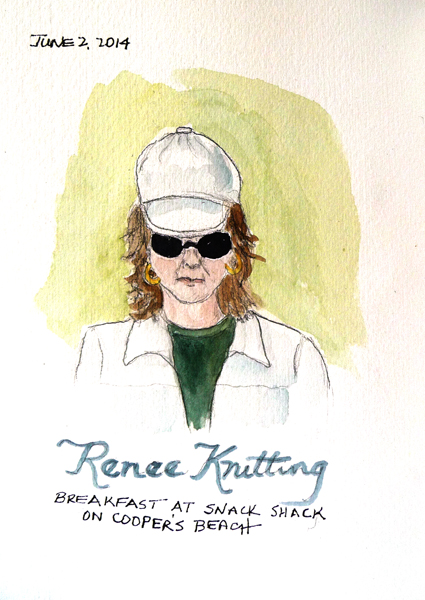 More Shells: A small oyster shell, a slightly chipped scallop shell, and my first (broken) Channeled Whelk Shell.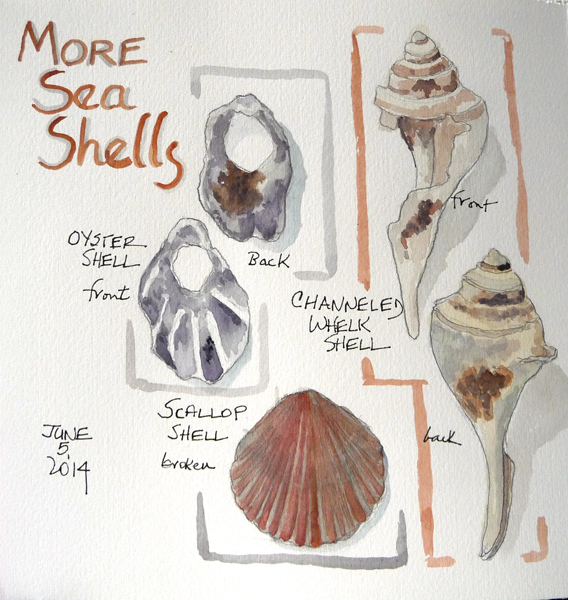 I bought the Craftsy" Painting Watercolor Flowers" class with Mary Murphy so Sara and I could watch the lessons and paint together during afternoons. Here are two exercises - a value chart and rose in one and very wet-in-wet "fantasy" flowers in the other.