Fashion Illustration at the National Arts Club
Several weeks ago I went to a Fashion Illustration session organized by Simon Levinson at the National Arts Club on Gramercy Park. Simon is the leader of the Meetup Group called Drawing New York. I had no idea what to expect, but it was great fun. Figure Al Fresco prepared me for drawing clothed figures, but not the exaggerated proportions of fashion illustrations. It was fun to see the stylized drawings of some of the experts.
Here are the main models, certainly part of a time warp. These photos came from the event website.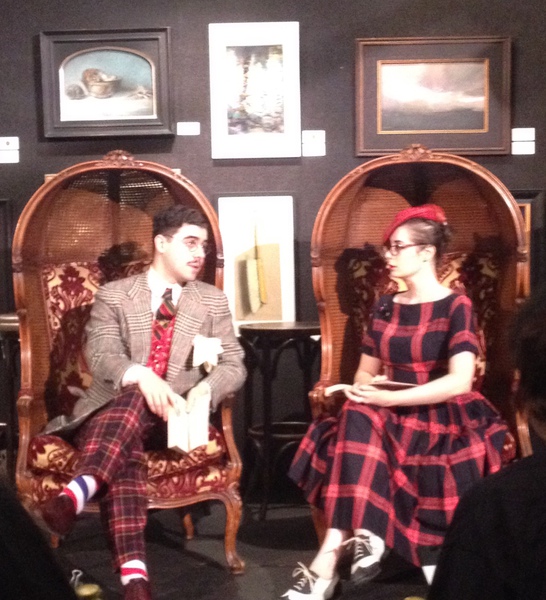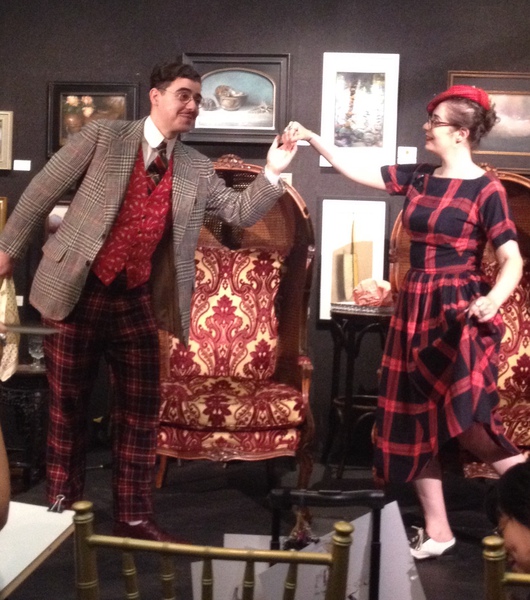 The first pose was 10 minutes, the next 4 were 15 minutes, and the last one was 10 minutes. I sketched on paper that was too large to scan, so these were photographs.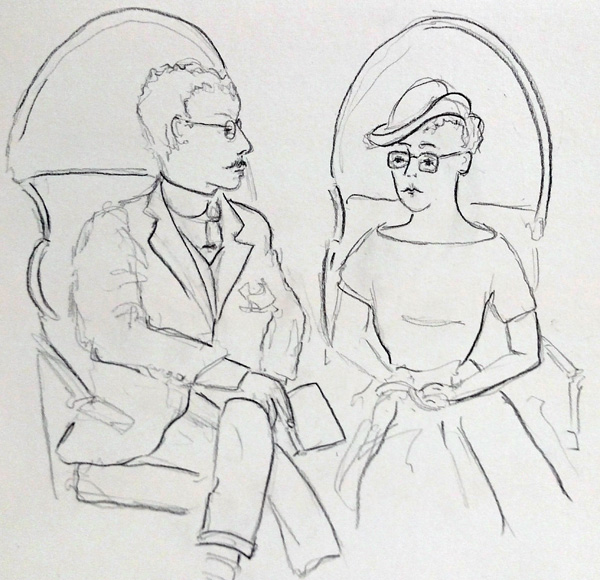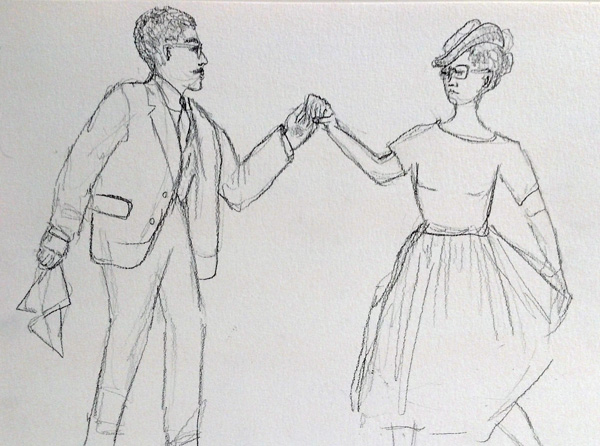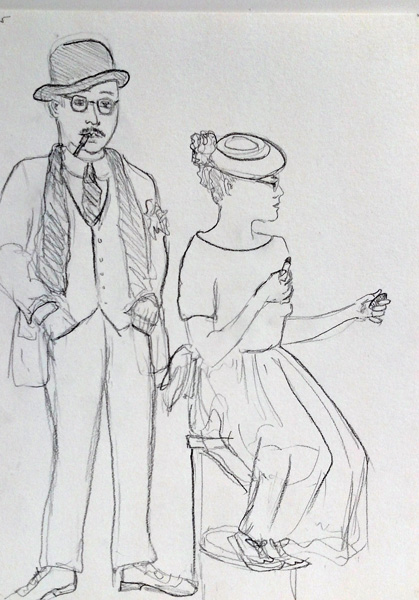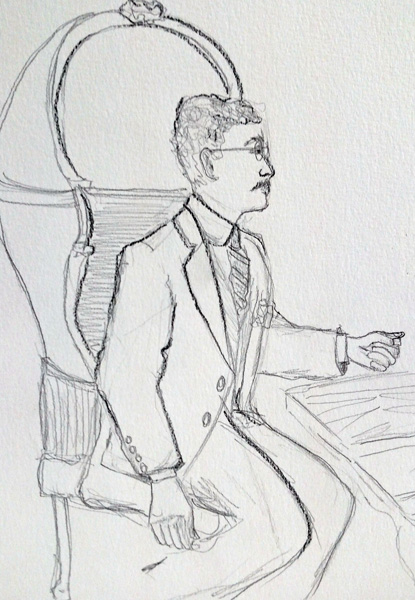 A beautiful blond woman, that was dressed looking like a man in the clothes she wore. But the shoes are gender specific.