Last Beach Week of the Summer
We were back at the beach for the last time this summer. Three of our grandchildren just returned from sleep-away camp and we gathered to celebrate their return. This bunny was sitting in the yard, eating in the grass, and I only had my camera in hand. I took several photos without breathing or moving and did this sketchbook page.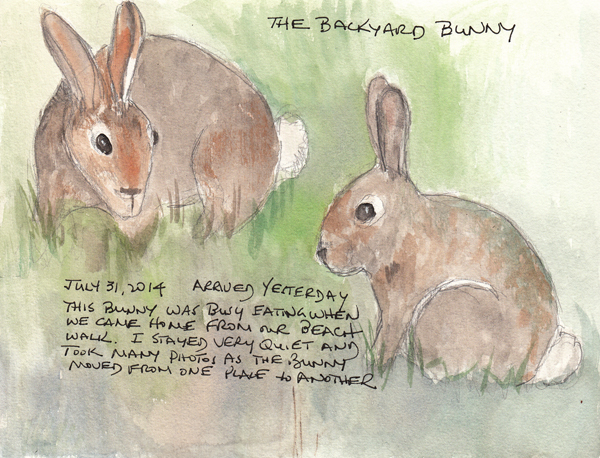 Dinner with our daughter, her husband, and their 3 children at LT Burger in Sag Harbor. These gumball machines were hard to resist.
Our oldest grandchild, 11 year old Henry, went on our 2 mile early morning beach walk again this year. He is delightful because he has a natural curiosity about everything we see.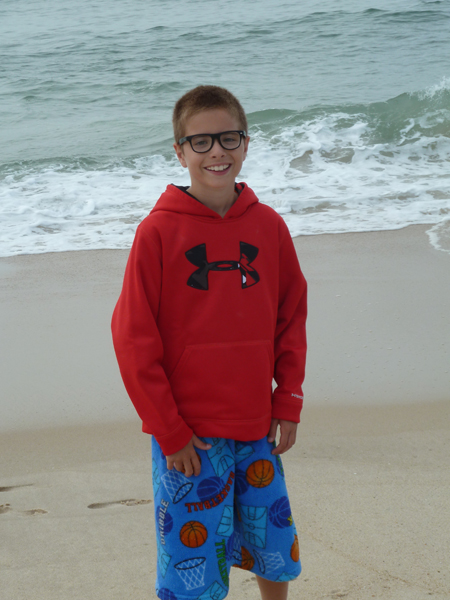 He loved watching the waves roll in and generate foam.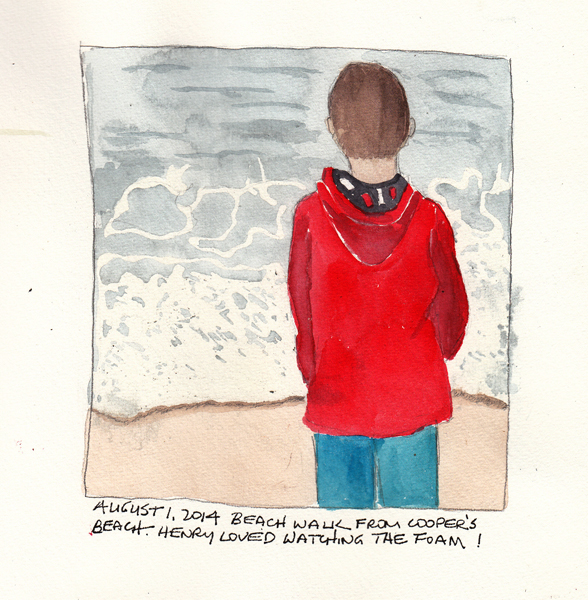 And spent time with me examining and photographing a dead spider crab. We saw the poor crab again today and it really did have 8 legs and two claws at one time.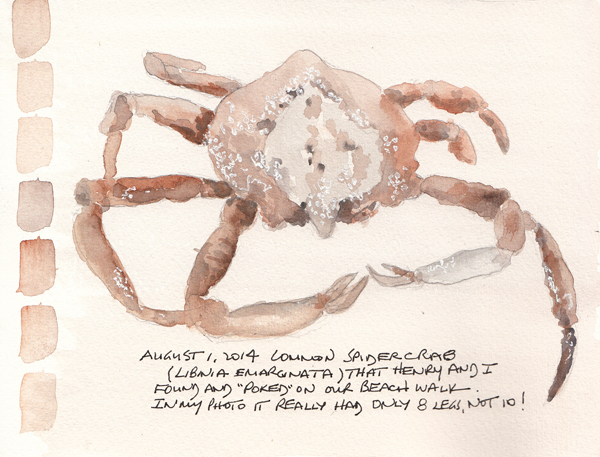 A battered 4 leaf clover and one of the variant hydrangeas at our daughter's house.