Vacation in Spain - 4
This is the last of my sketchbook pages from our vacation in Spain - this time drawings done while we were visiting the fantastic art museums.
The collection at the Thyssen-Bornemisza Museum in Madrid is extraordinary, and even more amazing because it is a single collection. I've been drawing more sculpture lately and this was a beautiful Rodin sculpture from 1906-7 entitled "The Birth of Venus."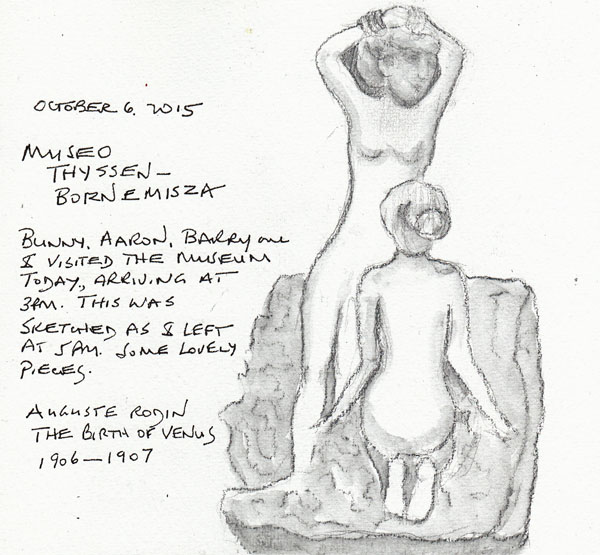 .
The Reina Sofia Museum is the home of Picasso's painting Guernica. I remember seeing this visual record of the horror of war at MoMA as a young girl before it was returned to Spain. I didn't draw any of it, but after our Museum visit, my husband and I sat in the quiet courtyard and watched the Calder mobile slowly twist and turn in the wind.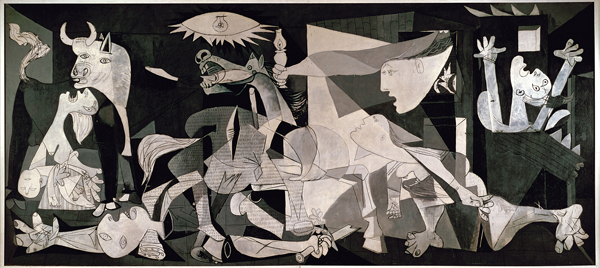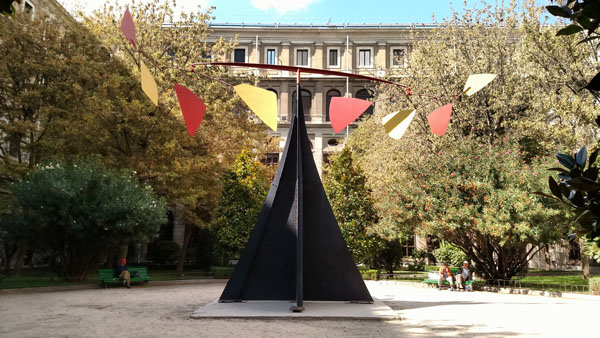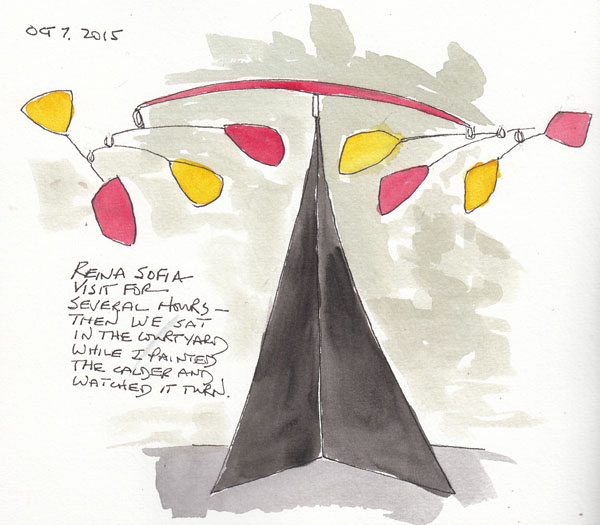 Our visit to the Prado was enriched with a running commentary by our traveling companion - a professor of art history. After our husbands left the museum, I went back to sketch 2 pieces of art to remember this wonderful visit. I love Goya and in spite of the horror, will never forget seeing, in person, his famous painting The Third of May. I chose to just draw the soldier the soldier in the front and then sketched a piece of ancient sculpture before our hour was over.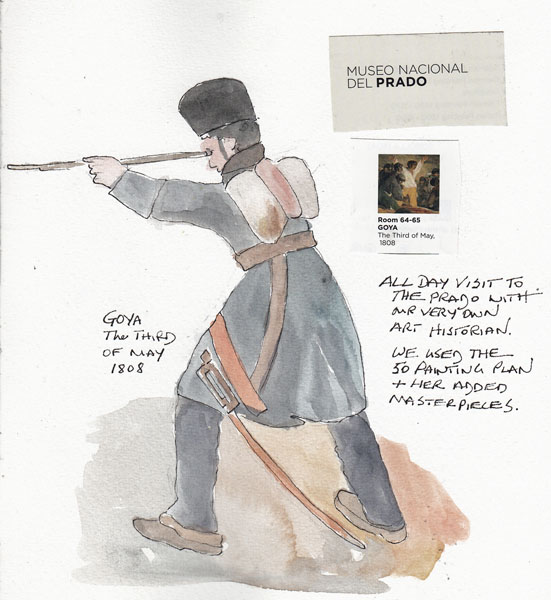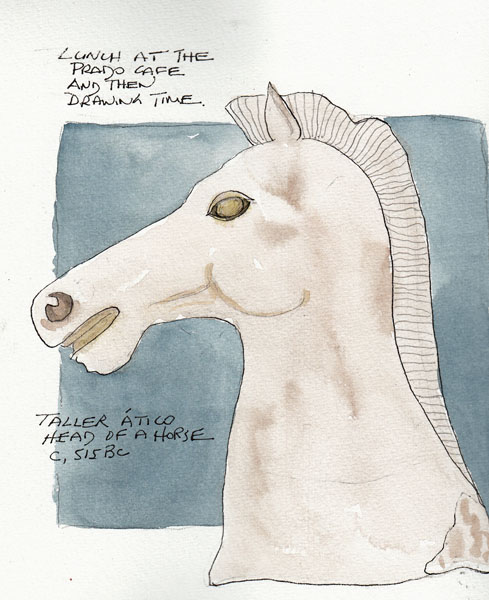 It was a special treat to visit the Picasso Museum in Barcelona. I've always loved the very early drawings and paintings which were done in Barcelona when he was a young man. There were many inspiring drawings, and my husband managed to take this one photo with his phone so I could remember our visit. He sketched with a very loose style, in pen widths of varying size. I used a Pigma Micro Brush pen to try to capture the feeling - but who can really duplicate lines by Picasso?