Stamping a Multicolor Santa
I was pulling out a set of fun foam stamps for the Santa image shown below, and thought my tutorial from December 2010 should be reposted this month. I have a few gift tags to make and this time will try to use F&W acrylic inks - based on my workshop this year with Judy Coates Perez. In our workshop we used some of Judy's fun foam stamps on fabric and paper.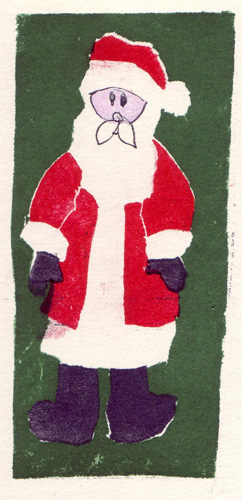 I used these stamps in 2010 for gift tags, and for the cover of small watercolor pamphlet-style books. Here are some of the practice images on various papers, including newspaper.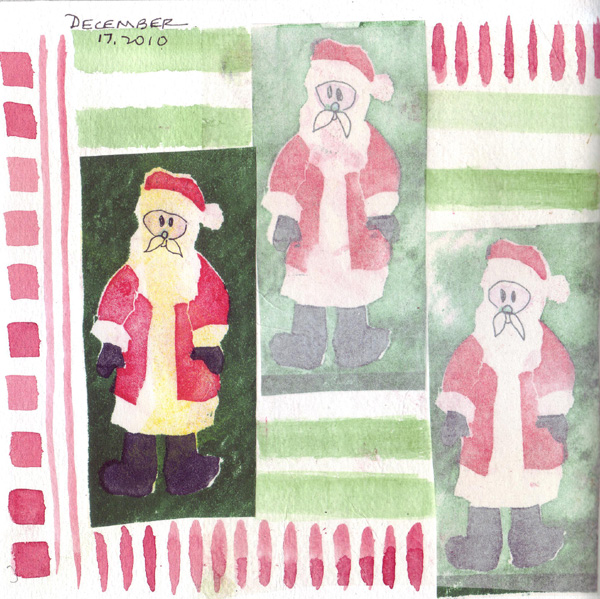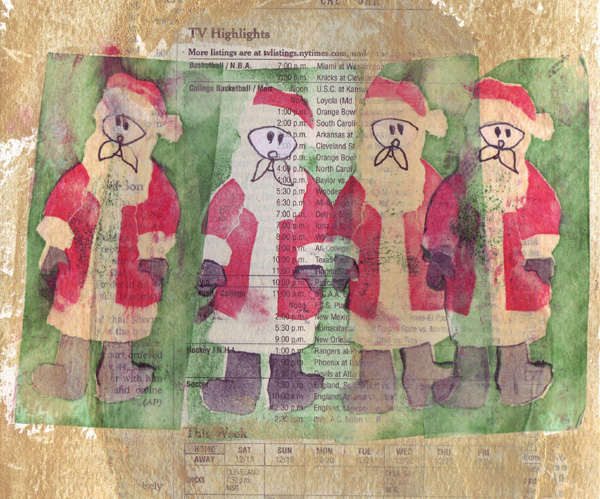 I wrote a tutorial for making these very inexpensive stamps - really one stamp for each color. Here is a reposting of that blog post from December 2010.
http://www.paperandthreads.com/2010/12/tutorial_making_a_santa_stamp.php
I will post some images made with the acrylic inks when I try them - although I used the ink on paper with a fun foam stamp in the workshop this November and it looked fine.
The blue bee was messily stamped on my sketchbook page at the workshop.