Just Graphite
Sometimes I like to just draw with a mechanical 2B graphite pencil - and today I'm posting 2 of these drawings.
This is a drawing of my ballet teacher. I took a quick photo of her before class (with her permission) and then made the drawing in my sketchbook several days later at home.
My husband and I went to the previews for the Impressionist and Modern Auctions that are being held in New York City this week and my favorite art was the drawings! I always take my sketchbook and at Christies sketched an Egon Schiele figure called AKT (1918). The auction estimate price was $150,000 to 200,000! The auction is May 7th, so I will try to remember to check the auction page online to see the sale price.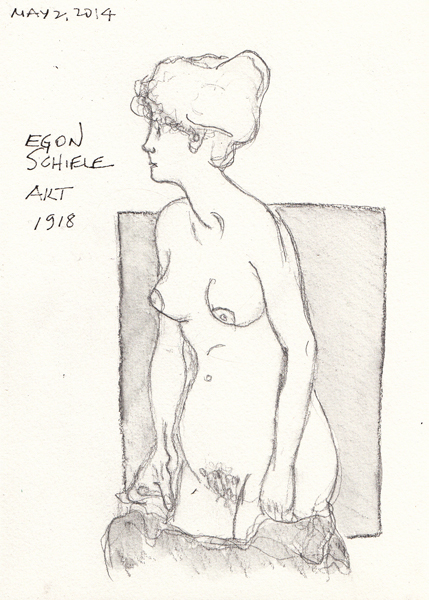 I decided to add an image of this drawing that I found online - the actual drawing does include all of her hair. It is outrageous to think of these drawings, by many different artists, commanding such prices at auctions. But I do love making copies that I can enjoy.