Sketchbook Skool - The Rest of My Selfies
We finished our week with Koosje Koene in Sketchbook Skool and I did most, but not all of my homework. Today I'm posting another selfie from a mirror, and one from a photo. The first ones from a mirror and photo were in my last post.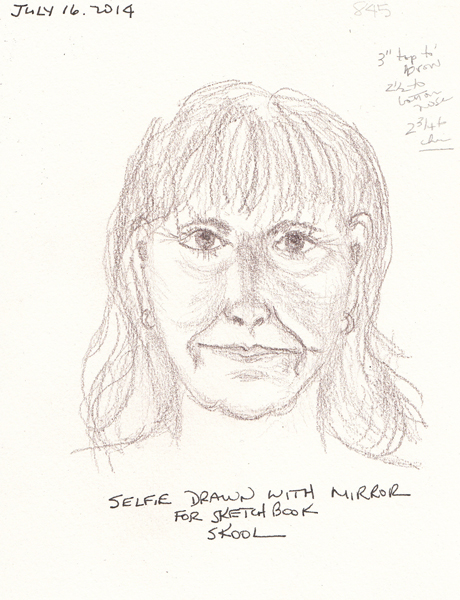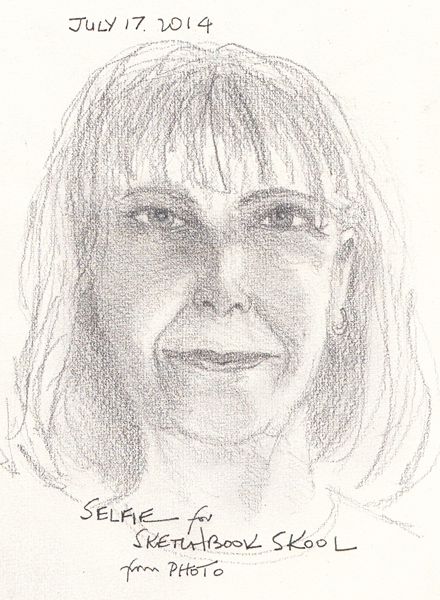 We also were supposed to do two continuous line contour drawings from a mirror and here are those 2.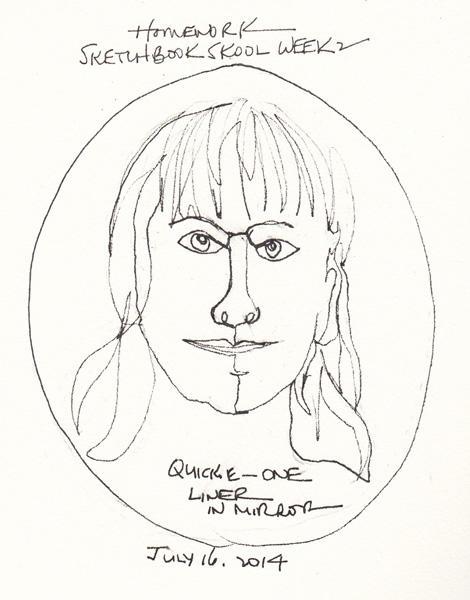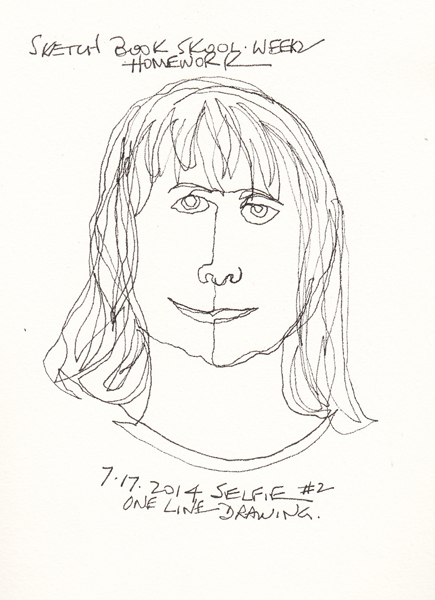 I didn't do #7 - which is a selfie from my imagination. Since all of these could have been from my imagination, since the resemblance is questionable, I declared myself done with my homework.
Here is a picture of my daughter and I for comparison....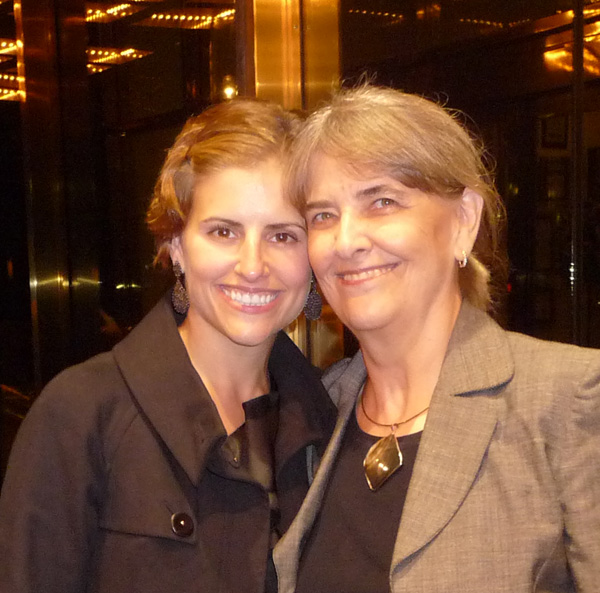 I think I will persist with these selfie drawings and paintings. I was so inspired by see Koosje's Selfie sketchbook and seeing how creative she was - both with changes in facial expressions and props. And as she says, "you always have a model" - and just need to think of it as play! And I hope I will slowly get better at "seeing."