The Richest Man in American History
We just returned from a two day visit to Tarrytown NY. Yesterday we took the Grand Tour of Kykuit, the country home of John D. Rockefeller, his son John D. Rockefeller Jr., and "Junior's" son Nelson Rockefeller (4 time Governor of New York State/VP under President Ford). It is a 40 room, 6 floor house set high on the Eastern shore of the Hudson River. It is now a United States Historic Trust Site and it is really worth a visit. The house is beautiful and comfortable and the surrounding gardens are amazing - especially the modern sculpture collection everywhere that you look.
In 2008 Forbes calculated that John D. Rockefeller was worth 663 billion in 2007 dollars!
Here is the main facade: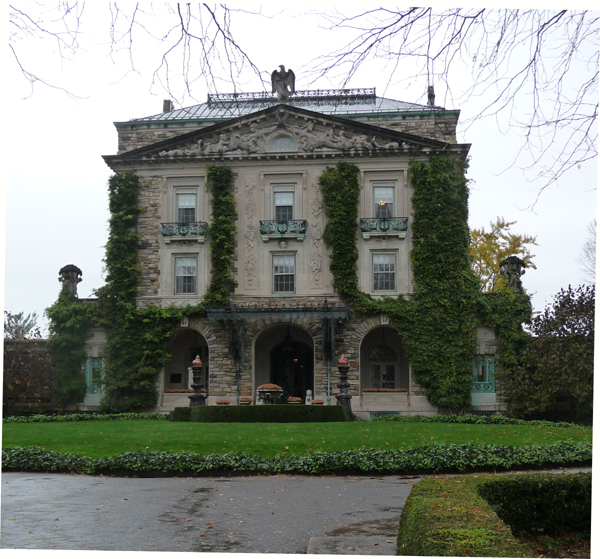 And here is the view from the porch on the other side. Those are the Palisades on the other side of the Hudson River: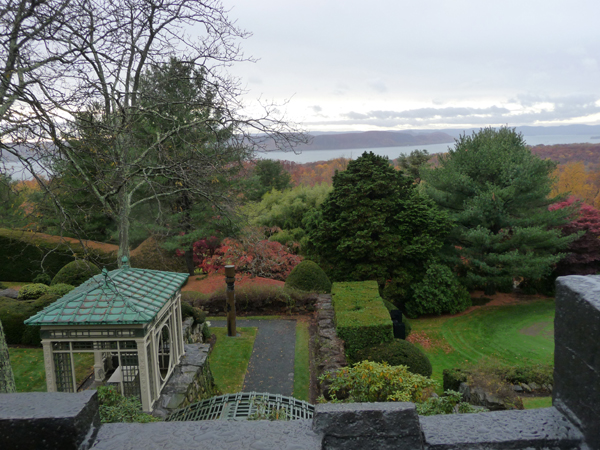 This is the Southern facade facing one of the formal gardens. You can see 4 floors - the other two are below ground.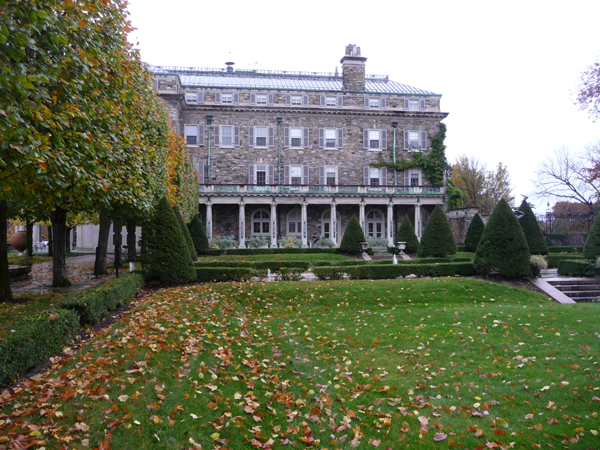 Just an example of the modern sculpture which was EVERYWHERE - a figure by Aristide Maillol: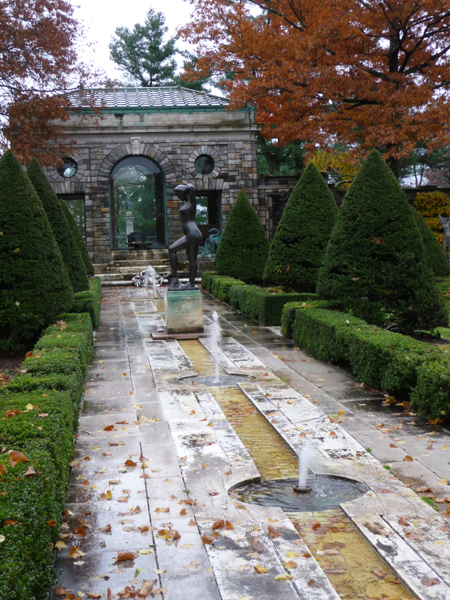 No photos were permitted in the house, but I did two VERY Quick sketches as our guide was talking.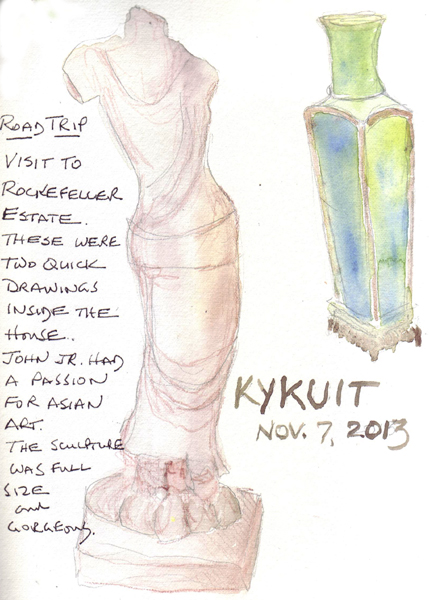 Today we went to the Union Church of Pocantico Hills - of which Rockefeller family members were founders. They commisioned Matisse to design a Rose Window in honor of Abby Rockefeller - and he finished the paper cut designs 2 days before he died. The family then commisioned a very large stained window by Chagall at the back of the santuary in memory of John D. Rockerfeller Jr. Chagall visited the church several times and after completion of another stained glass window for the side of the santuary, he proposed replacing the plain glass windows for the entire santuary - 8 more total. These are the only cycle of Chagall church windows in America.
There is a modest entry fee, but it is amazing and well worth a visit. No photos were allowed, but here are photos for the modest entrance and the largest Chagall window from the outside.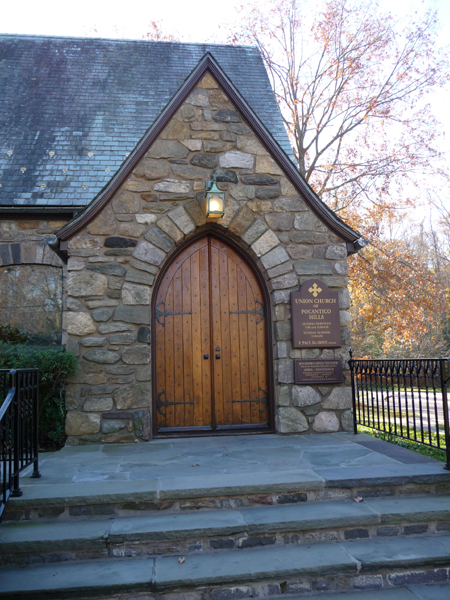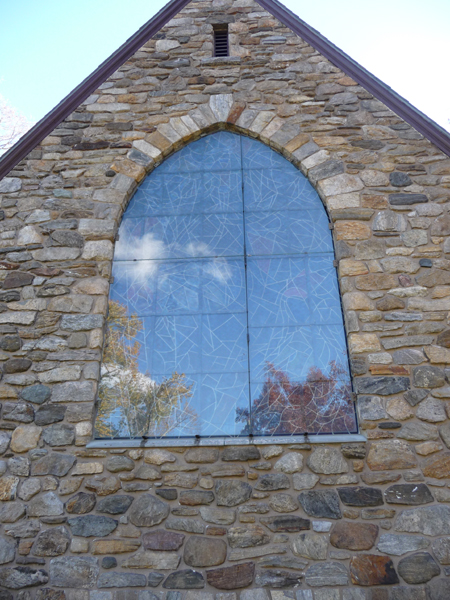 We went to Tarrytown primarily to have dinner at Blue Hill Restaurant - which is set in the Stone Farms Center for Food and Agriculture - a non-profit experimental station. The resturant serves food grown or raised on the farm and it is unique and DELICIOUS!
This is the entrance to the Stone Farms inner courtyard - all constructed from the old barns - and my photos of sheep in the barn and toulouse geese out in the grass.