Sketchbook Skool Week 6 - Liz Steel Homework
This was Liz Steel's week, and I've sketched with Liz in New York City during each of her visits, so it was a real treat to be in her class. I don't have any tea cups in my apartment, so I chose the only decorated cup we have - an Antoni Gaudi espresso cup. Here are my preliminary exploratory drawings, followed by my cup/saucer painting.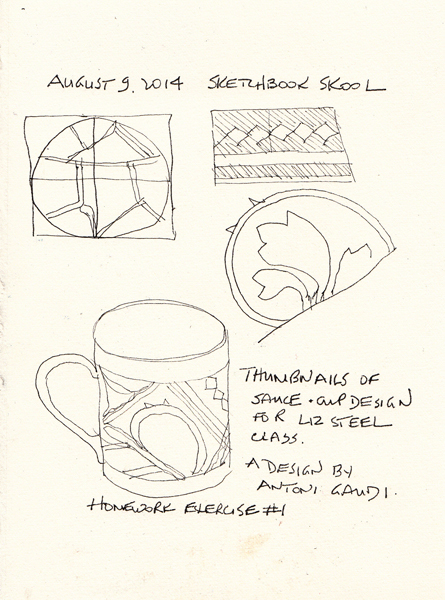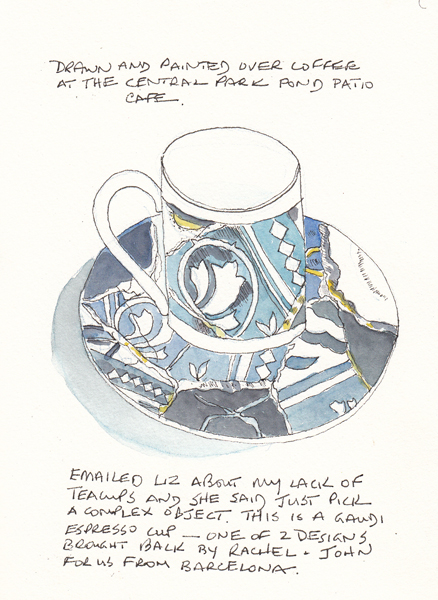 I was at the Conservatory Water - Toy Boat Pond when I began Homework Assignment 2 - draw a building.
Here are my preliminary thumbnail sketches of the Boat House, where they store remote-control boats for the weekly races and the rental remote-controlled boats.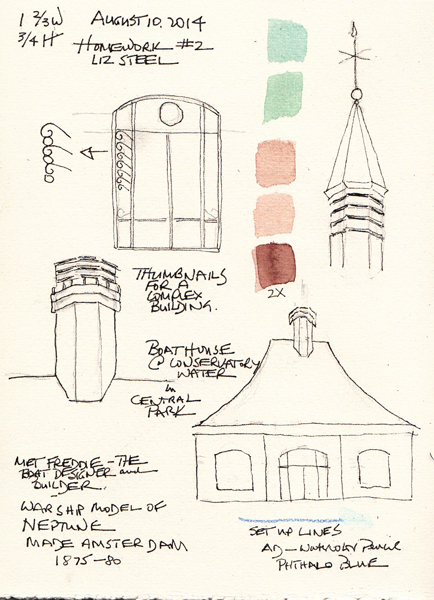 And this is the Kerb Boathouse, which is adjacent to the Patio Café.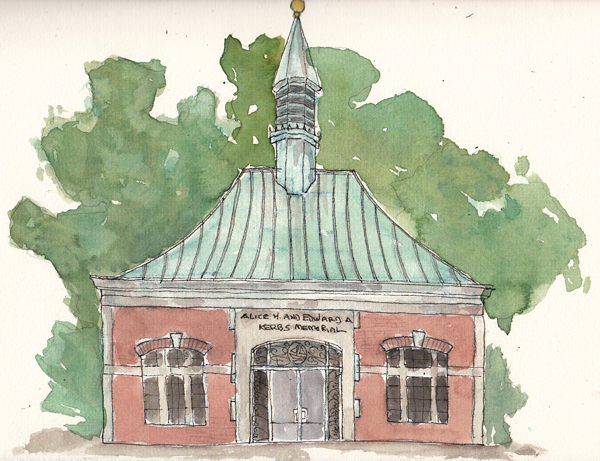 I really enjoyed Semester 2 of Sketchbook Skool - and will go back and use many of the techniques used in homework assignments in the future. It was possible to watch each teacher during their week, and to do homework assignments, but there is so much more to get from the videos/demonstrations. I took notes and saved transcripts - and look forward to more sketchbook play using these exercises.
Semester 3 is being filmed - and I look forward to learning who the teachers will be!