Painting My Dinner for Sketchbook Skool Homework
Matthew Midgley, a British teacher and illustrator, was the Artist for week 5 in Sketchbook Skool 6. He is a master at painting his meals, even if it means that he doesn't eat it until cold. I knew that I couldn't draw and paint, postponing my enjoyment of dinner, so I took photos at our pre-theater dinner last weekend and painted it this weekend.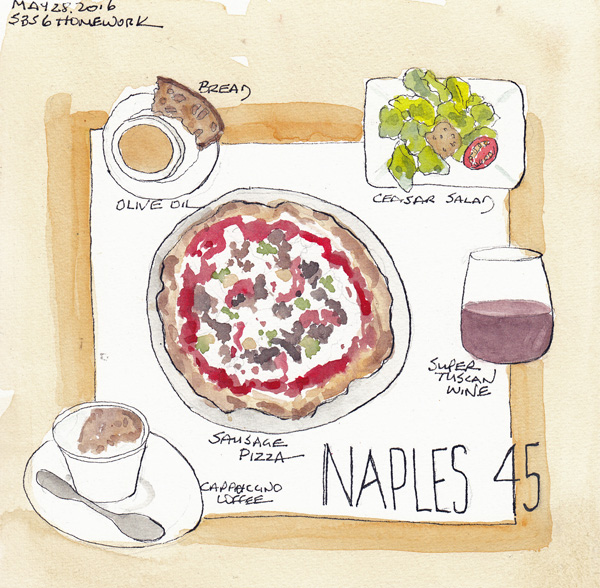 Italian bread with olive oil, Caesar salad, a Super Tuscan red wine, sausage pizza, and a cappuccino. Yum!