Final Monotype Workshop at MoMA NYC
Tuesday was the final weekly Monotype Workshop at MoMA - all associated with their wonderful Degas Exhibit. This was my 3rd visit to the workshop, and I wanted to draw more dancers. I scanned a drawing I did of my ballet teacher, resized it, and printed out several copies to take with me. When I arrived at the workshop I cut out the image and manipulated it several times to make 3 prints and 2 ghosts. Here is my original drawing - resized - and the cut-out which became coated with the Akua printmaking ink.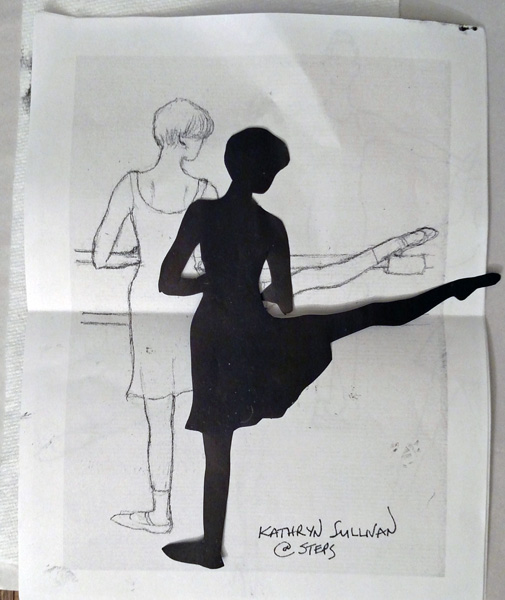 I inked the printing plate and used my cut-out to trace the image in the ink. Then I used Q-tips to remove more ink and complete the drawing. This is the first monotype off the printing press.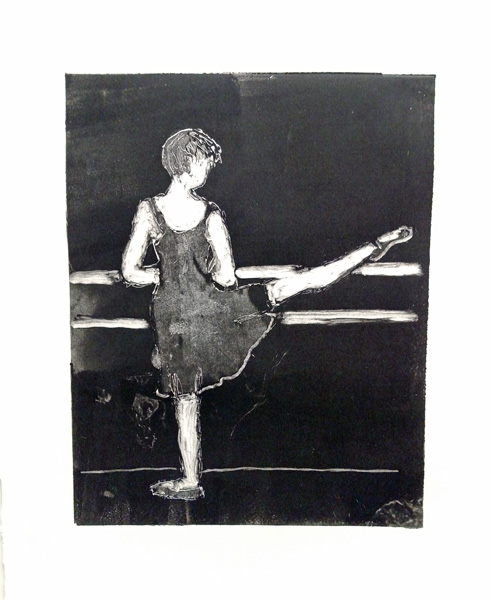 There was still enough ink on the plate to make a good ghost print, and I hope that I can rework the ghost with ink marks, pastels, paint, or color pencils the way Degas did with his ghost prints.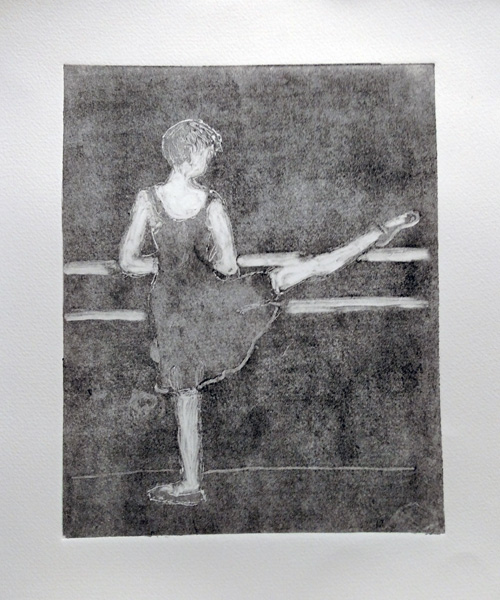 Three Dancers: I pressed the dancer cut-out on the inked plate 3 times and used the vague imprints to add additional marks in the ink. I also got a great ghost print after this monotype was printed.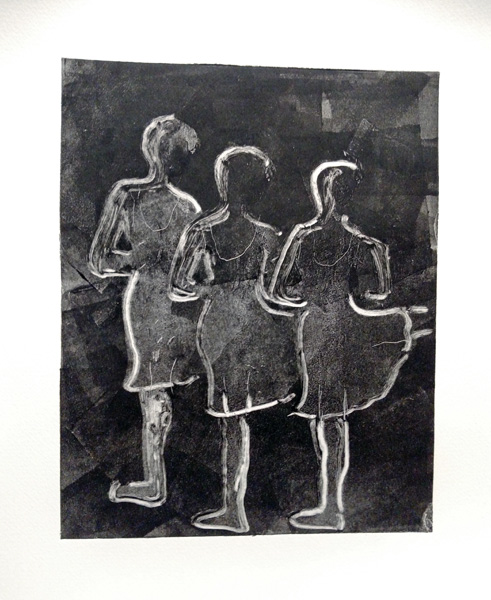 For my final monotype I put my cut-out, which was now full of ink, on my plate and used a huge brush and additional ink to brush ink on the plate - with brushstrokes beginning on the cut-out and going to the edges of the plate. I then carefully removed the cut-out and put the plate through the printing press.
The Museum of Modern Art is a wonderful resource for artists and this collection of workshops were very well attended. Thank you MoMA.