Vacation on a Different Beach
We are visiting friends in Martha's Vineyard, which is a beautiful change in scenery. The four of us met in 1969, and now many years later still visit and travel together. We took 2 beach walks already and the scene couldn't be more different than last week. There are gorgeous rocks protruding up from the water and very firm sand for walking. Collecting rocks replaces searching for shells. Here are two photos showing the view as we walked. My grand daughter Sydney and I collect heart shaped rocks, so I still have things to look for!
My sketchbook pages are done during the wonderful lazy afternoons at their home. I'm working through a Craftsy class for painting flowers in watercolor, so that is part of my focus. The cormorants were drawn from a photo taken with a zoom lens and then further enlarged on the computer. They may be some of the same ones I painted here last summer.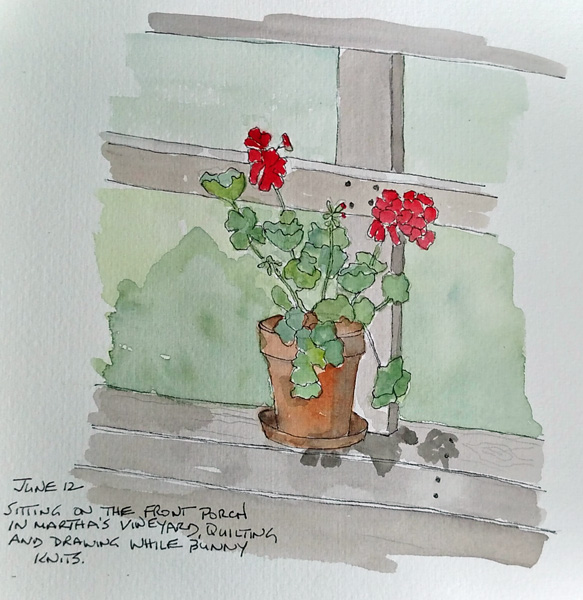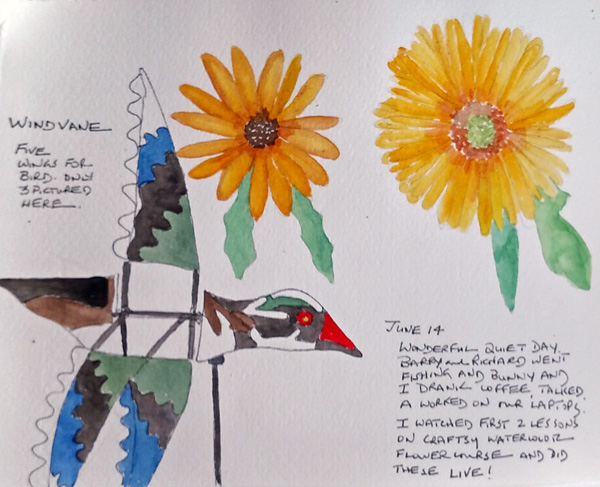 The wind vane bird has 5 wings, but I only drew 3 - too complicated to add in the rest because they were constantly revolving!