Figure Al Fresco - Drawing John
Figure Al Fresco - The Battery Park City Summer Adult Art Program: The model was well known to us, and we politely asked him if he could take off his baseball cap and socks! It was a great improvement. These are several of my 2 minute sketches, done with an 8B pencil on newsprint. Everything in this blog post was photographed because of the paper size.
Five Minute Poses: These longer poses were drawn with a soluble graphite pencil and then "shaded" with a waterbrush with clear water.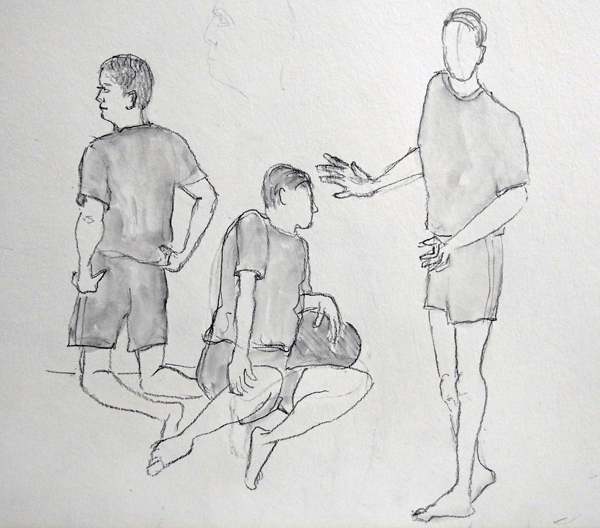 Ten-Twenty Minute Poses: I rarely can sustain my interest for more than 10 minutes, so I filled in the time by drawing another artist behind John in these two poses. The artist drawn behind John, on the left, has a hat on with a huge brim keeping the sun out of her eyes.