Camp Letters Mail Art
More envelope art on my letters to my Grandchildren - Week 4. I see camp photos of them each morning in a large group of photos taken the previous day. I look for something Axel might like, or might comment on.
Here are the 3 drawings together - just left side of envelope photographed. Our return address was scrubbed from the upper left corner on all of them.

Cal looked like he was giving a talent show presentation, and I'm sure it was one of the songs he easily learned from the Broadway Musical HAMILTON.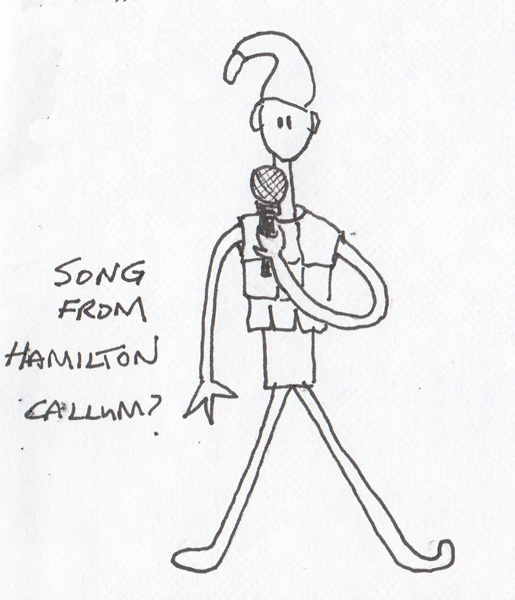 Sydney had long braids in several photos, and I'm sure that Axel would be confused seeing her hair in a different way.
Last week Henry was wearing a red hat that I saw in a few of his photos. Axel already asked for a baseball cap. Now he wants a red hat.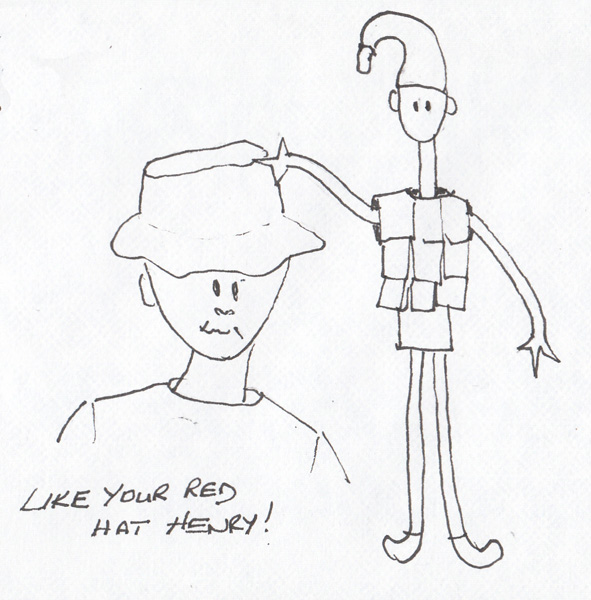 I just noticed that this photo was taken before I erased my pencil lines. They were necessary to get the drawing the correct size on the left side of the envelope, and were erased before mailing.