Sketchbook Skool Homework from Andrea Joseph
Andrea Joseph, whose blog I followed for years, was our week 5 teacher in Sketchbook Skool - Semester 2. I have always been amazed at her ballpoint drawings and that was our first demo and homework assignment. I used a Staples black ball point pen and my sandals for the exercise.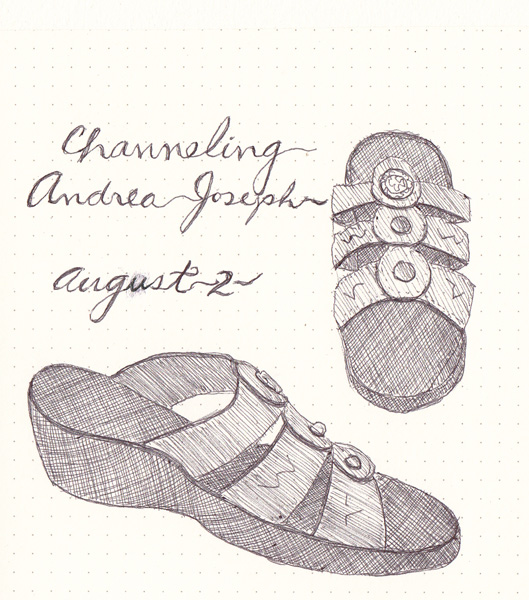 Equally mysterious, mainly because it was impossible to imagine someone taking the time to draw these, were her collections of buttons, keys, matches etc. Over the years I tried to picture Andrea, this incredibly patient artist, and I was finally thrilled to meet her on multiple videos. Drawing a collection was our second demo and homework assignment. She doesn't use watercolor for hers, but I seem unable to leave out color. So here is my mug collection done in my own way. It is a work in progress - one mug per day. The pencil outlines for my next two mugs can be seen on the 2 page spread.