Wednesday Figure Drawing (9/14)
I returned to Wednesday afternoon Figure al Fresco after our week in Washington DC. Julie Pierce, a friend of my friend Eunice, was visiting as a guest from the Sydney Australia Urban Sketchers group. These two 5 minute sketches were drawn with a General Sketch and Wash pencil and shaded with a waterbrush and then watercolor.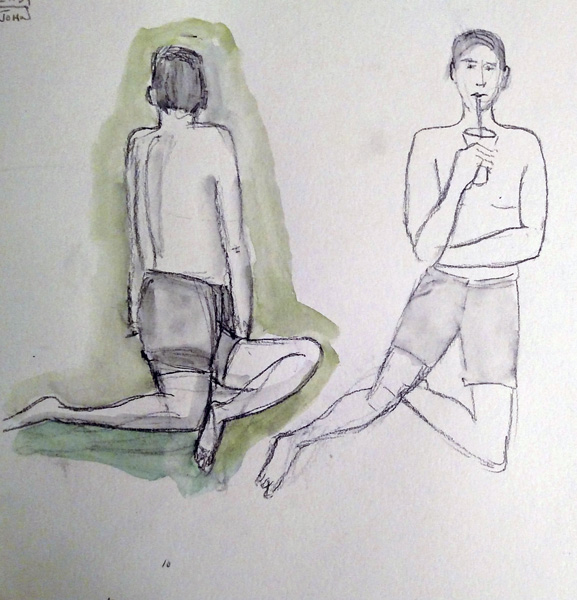 The rest of my sketches (10-20 minutes) were drawn on prepainted watercolor paper - with leftover acrylic paint from my palette in my FIT art class. It was fun seeing the drawing emerge from among the many colors and brushstrokes.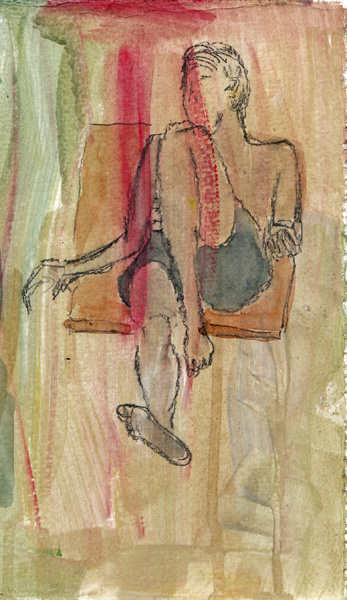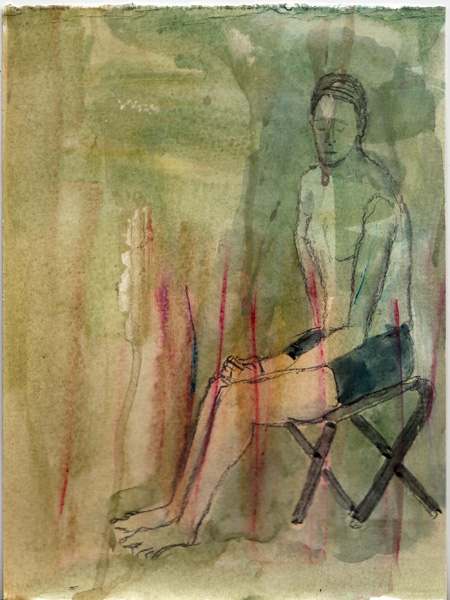 This outdoor figure drawing group meets weekly on Wednesdays, weather permitting through the month of October. It is sponsored and funded by the Battery Park City Conservancy as one of their adult programs.