Picasso Sculpture - 3rd Visit to MoMA
It is hard to stay away from this exhibit! Last Wednesday was a humid rainy day in NYC and Eunice, my friend from Sydney, was back in NYC. MoMA was incredibly crowded, but it was still possible to sketch more of my favorites.
The two views of the small brown clay figure of a women sitting is his first sculpture, created in Barcelona in 1902. The other 2 sculptures on this page are from his last years - and are from the "sheet metal collection."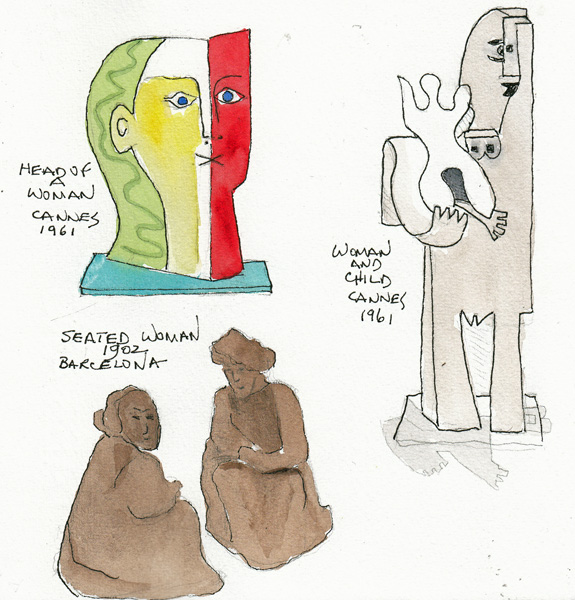 There are 6 Absinthe glasses in the series and this is another one I like, drawn from the reverse side of the one I painted during my 2nd visit.