Run, Don't Walk, to Get a Booster Dose of Vaccine
Yesterday the FDA extended the guidelines for fully vaccinated people to get Pfizer or Moderna booster shots at least 6 months after their 2nd dose of vaccine. Today the CDC Advisory Committee met and unanimously voted for booster doses, and the CDC Director Rochelle Walensky, signed the Advisory Group recommendations. Booster shots will be available starting this weekend.
The CDC advisory committee recommended that anyone 18 or older could get a booster, and anyone older than 65 "SHOULD" get a booster. The vaccines are still very effective, and the majority of Covid-19 infections, hospitalizations, and deaths are occurring in the unvaccinated. The safety data were reviewed at today's meeting and the side effects in general are slightly less than after vaccine dose 2. Pfizer reported preliminary data on their randomized control trial of approximately 10,000 subjects. The booster doses were given at a median of 10 months after dose 2 and subjects were followed for about 2.5 months before this report. No cases of myocarditis were seen. There were 6 PCR positive Covid cases in the vaccinated group and 123 in the placebo group for a booster efficacy of 95.3% in patients who had never had a previous Covid-19 infection. See Below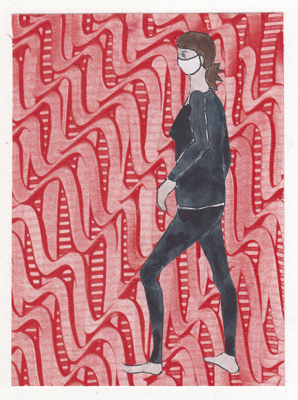 Dr. Tony Fauci is in favor of boosters for all fully vaccinated people at 6 months. He said that there are increasing numbers of ER visits among the 65+ group (vaccinated but not boosted) and an "inkling" of waning protection against severe disease. Many experts say that these mRNA vaccines probably were always 3 dose vaccines. In addition, there is clear evidence that case numbers in the unvaccinated are rising quickly in the US in more than half of the states after weeks of falling numbers. Dr. Michael Osterholm always says that there are still many unvaccinated people for this virus to "burn through." More Good News: 1,970,000 children ages 5-11 years old were vaccinated through the end of this week!