Getting Ready for Christmas
This morning I put all of the ornaments I made since 1976 on our Christmas Tree. I have so many memories as I add each one. Each year I made approximately 24 - one for each of our children, one for our tree, and 20 to give away as small gifts. I race against the clock to make them now, and I make the same one for each of our 8 grandchildren, one for us, and a few spares.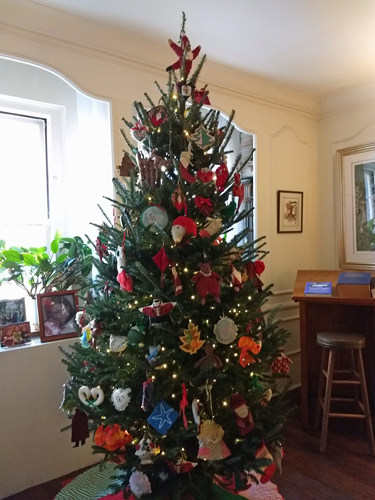 Our grandson Callum likes to look at their tree and ours, and pick out one that the children don't have yet. This year he wanted an ornament with a pair of embroidered cats. But we settled on one cat per ornament. Here is my work in progress. The pair of cats is the original - made in 1983 and yellowed with age - like us!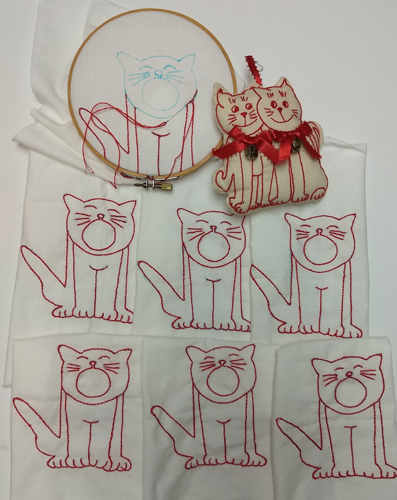 I sketched the pattern from a 1981 issue of Holiday Crafts, and saved the patterns.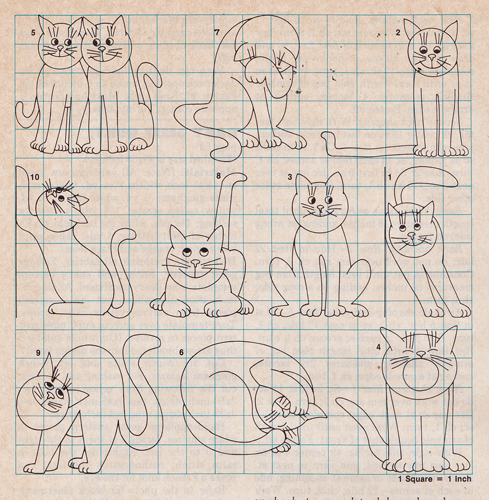 Years ago I made a Teesha Moore 16 page watercolor pamphlet book from a single 22 X 30" sheet of 140lb paper and started to draw and paint all of my handmade ornaments. I now have 45 painted in the book and need to make another book.