Creating a Comic Book
I am learning a great deal about creating comic books. This is way out of my comfort zone, but the class is set up so that we go slowly through the different stages of development. I created 4 characters and sketched "turnarounds" - front, back, and side views. The next steps were to build their world, develop the characteristics - good and bad - for each character, and now write a synopsis of the story for our next class.
Step 2: Building a World
My characters live on the moon, but accidently travel to Earth. I used some NASA photos of the moon surface to figure out how to draw craters, and made up the rest. I was surprised to see Earth clearly above the horizon of the moon in their photos.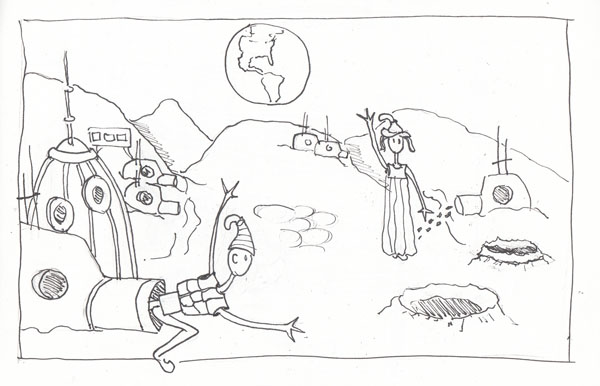 Axel and Alice mistakenly start his mother's small space ship, so this is them next to the Space Ship.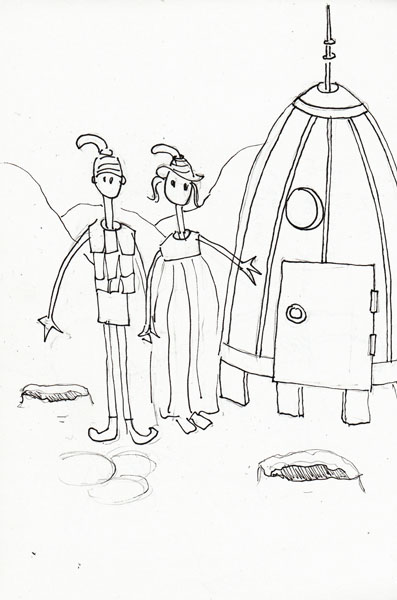 These are just sketches and later will need to be made as panels, of varying sizes. A standard comic book is 22 pages. We only have to write a short story and prepare 3 pages - each of which may have as many as 6 panels.
This is a link to my first blog post with Character "Turnarounds."
http://www.paperandthreads.com/2018/02/comic_book_illustration_at_fit.php