Toulouse-Lautrec and I - a Hand-Bound Book
I made a book of my figure drawings for my end of semester FIT bookbinding project and will present it to the class tomorrow evening. The Museum of Modern Art currently has a Toulouse-Lautrec Print exhibit and I sketched a figure from one of his prints during my first visit. That drawing became the illustration that is embedded in my book cover. The book cloth is hand-dyed fabric that I made.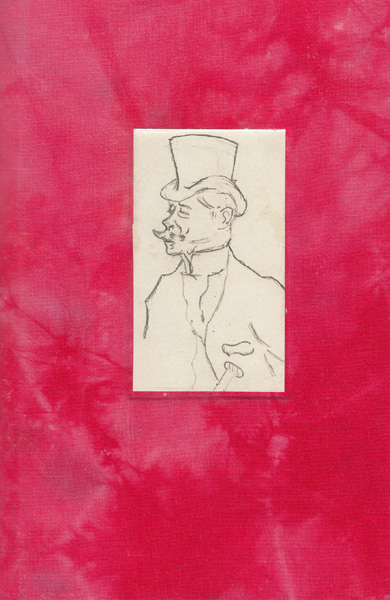 The book is 24 pages long and contains a mixture of Toulouse-Lautrec quotes and 14 of my drawings. The drawings were done during two MoMA drawing sessions during which actress models were dressed in café society clothes with props Each session was 90 minutes and each of these drawings were not much more than 5 minute poses.
The session started with an introduction to Toulouse-Lautrec and a combination of contour drawings and gesture drawings for warm up. After each of the 5 minute poses, the museum educator walked around with a few of our drawings and made comments. I already posted some of my drawings from the first drawing session. These are from the second session.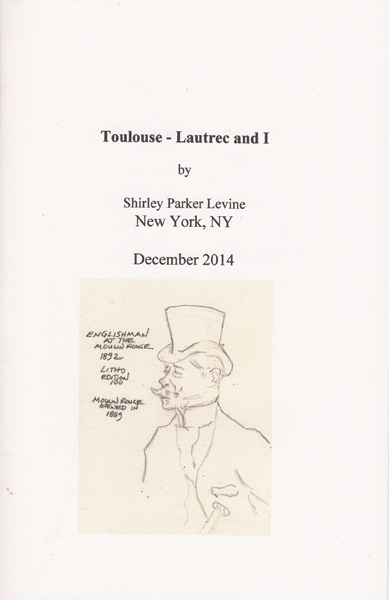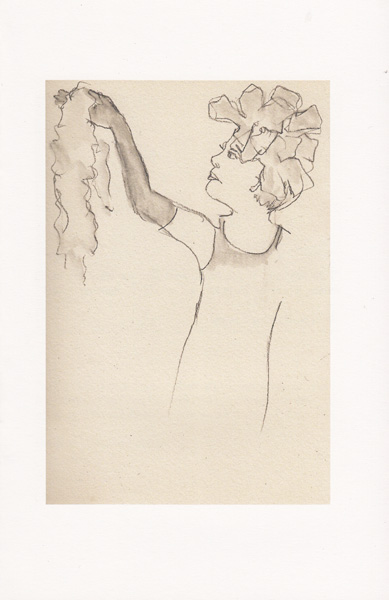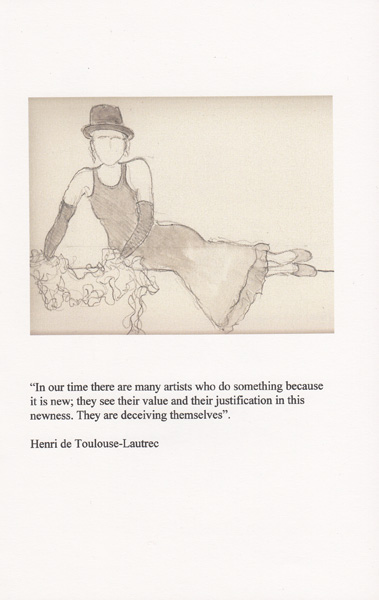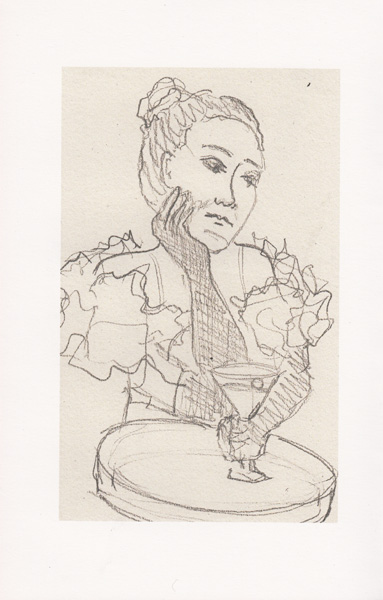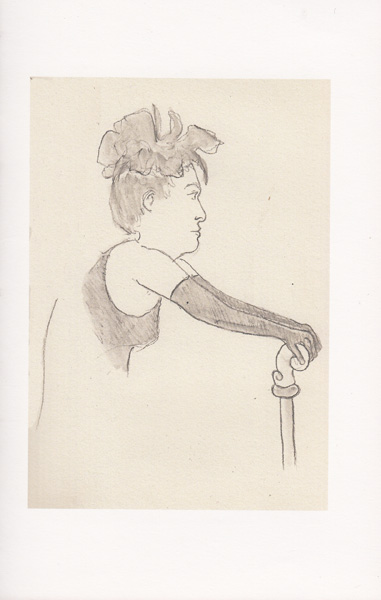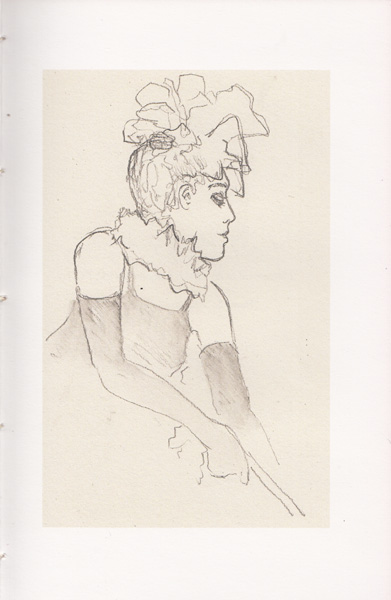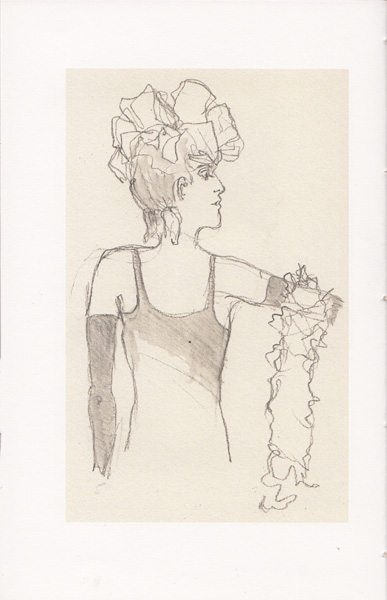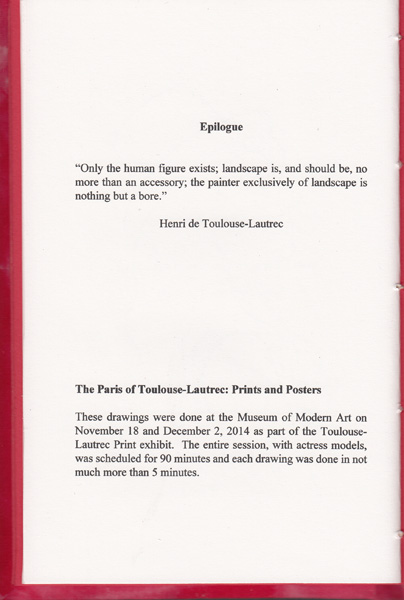 I'm thrilled with my book and the Basic Bookbinding class that I took this semester. I was a self-taught bookbinder and learned so many tips from a professional.