Kraft-Tex for Mixed Media
Kraft-Tex is a combination paper/fabric product and like Ultrasuede, it doesn't ravel. I took a half-day class with Australian Quilt Artist Cecile Whatman and had an opportunity to try it with many media. Cecile brought a book she made, using Kaft-Tex as the cover. It is a sturdy product and she said the book cover was simple to make decorate, and machine sew. It is currently available in natural, white, black, gray, and brown and is distributed by C & T.
She used a tree stencil and dilate acrylic spray for the overall design. The purple/blue square is painted and embossed Kraft-Tex, and the black images and text were transferred with TAP (see previous blog post).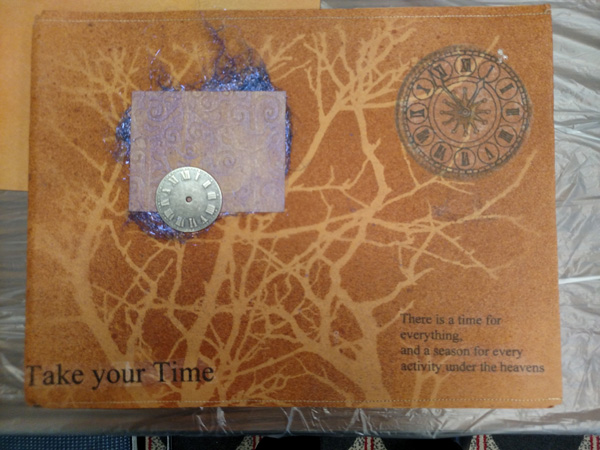 When Kraft-Tex is washed it becomes more like a leather, and it is softer and can be used more like fabric. This is a piece that I washed by hand and dried twice and you can see the difference in the texture. Cecile once washed a piece with 20 of her regular washes.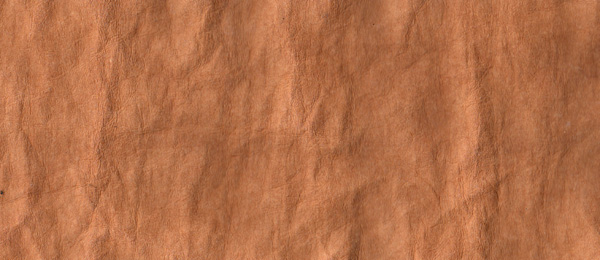 I spent our "playtime" trying many media on sample size pieces of Kraft Tex.
1. Blue acrylic stencil images, then gold Lumiere Acrylic painted over a Gelli plate and combed before printing.
2. Stencils sprayed with dilute acrylic paint (2).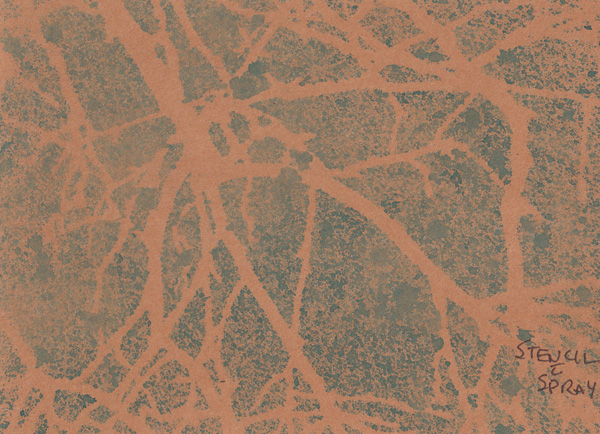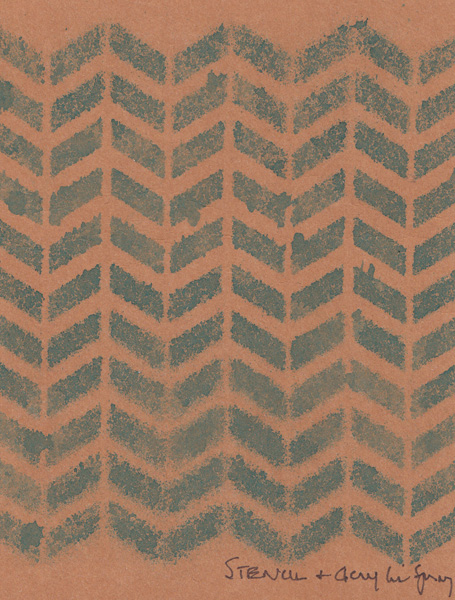 3. Gold Lumiere acrylic paint on a Gelli plate - then lifted with a rubbing plate before printing.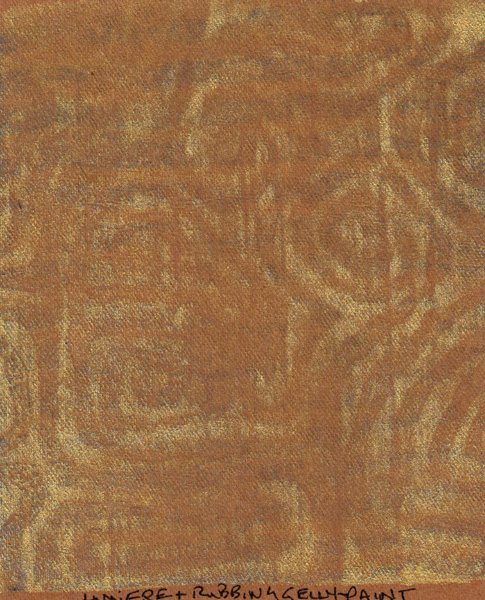 4. Stamped, then Inktense pencils - leaf painted with water mixed with textile or matte medium diluted 1:5 to make the color permanent.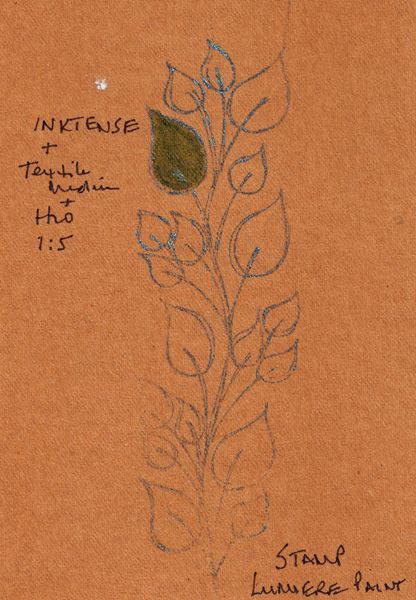 5. Center image made with Shiva oil paintstick. Then the piece was foiled using the following adhesives: Adhesive thread, Misty Fuse pulled apart slightly, and Bonash adhesive granules.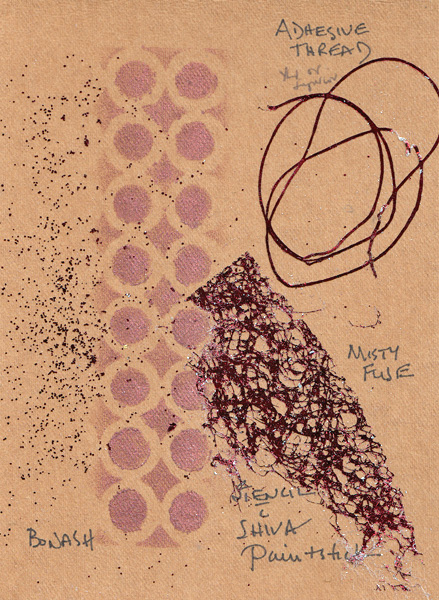 6. My watercolor paints - painted on and then dripped.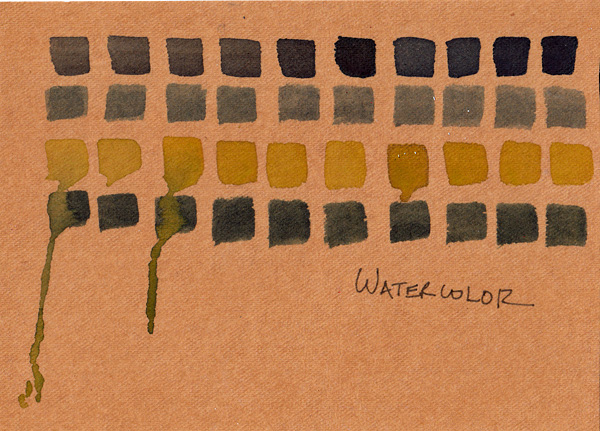 The Kraft-Tex comes in rolls that are 1.5 yds long and 18" wide.