Recycling a Used Book as a London Watercolor Sketchbook
We are going to London this Fall and I just recycled a London 1960s Photography book to use as my watercolor travel sketchbook. My daughter and her family lived there for 14 months a decade ago, and I'm finally ready to go back. But we will miss living in their house with our very young grandchildren on multiple visits.
I bought a half-price photography book at the Strand Book Store in NYC, removed the original page block, and made a new page block with 140 lb Fabriano Artistico Soft Press paper. Interspersed with watercolor pages, are photo folios from the original book.
Front Cover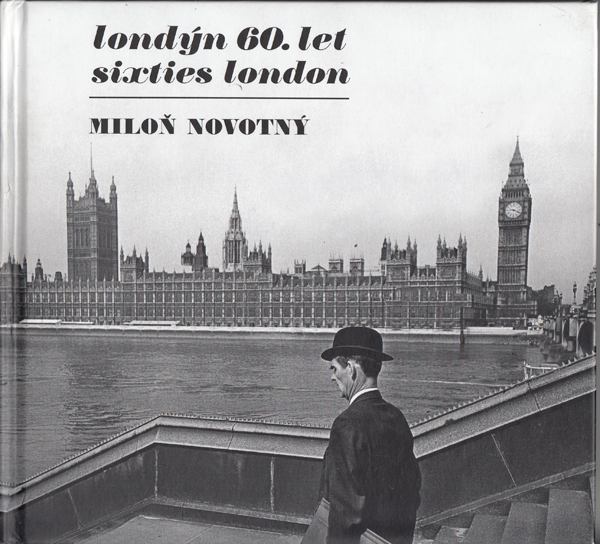 I posted a 4 part Tutorial about recycling a book to use as a watercolor travel sketchbook in 2012. This is the link to the process and the book I recycled for a 2012 Venice vacation.
http://www.paperandthreads.com/2012/02/watercolor_sketchbook_tutorial.php
Front End Paper: I was able to use two of the original folios as end papers, and just glued a decorative strip over the original fold to strength it.
Title Page: This will be my title page, with a Big Ben collage I made previously using a photo of Henry the VIII. I will add a title for the sketchbook and my contact information. I once received a phone call from a museum hours after I left my sketchbook by mistake.
There are 4 signatures each with two folios of watercolor paper and one folio of the original photographs. Two of the signatures had one folio that is narrower than full size and I will use these for 2X2 square daily drawings, and grid of my daily notes.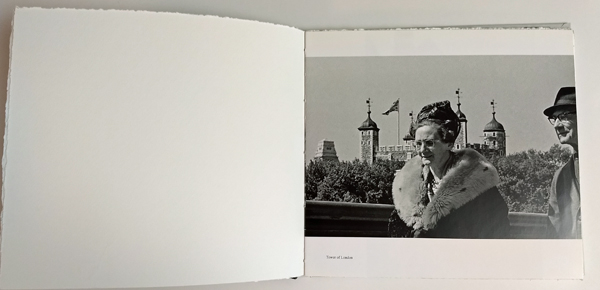 This is the example of the short sheets, I didn't want to use only a portion of another full sheet of watercolor paper and actually like having these random narrower pages. You are seeing the narrower page on the right with part of a London bus photo behind it.
There are 24 full pages and 8 narrower ones for a 10 day vacation.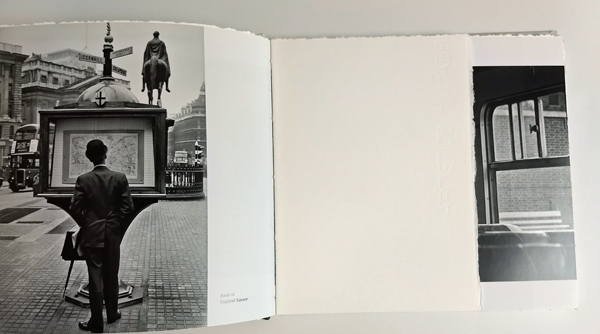 I made similar books for trips to Paris, Berlin/Prague/Budapest, Madrid/Seville/Barcelona, Barcelona, and a second one for Venice 2017.