Bookbinding Gap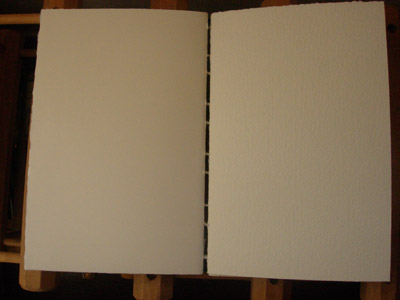 The is a recycled book in which I inserted signatures of 140 and 90 lb watercolor paper. I used a bone folder to press the paper and a coptic stitch, pulling the linen thread as much as I could. I didn't use tape or glue paper or cloth over the spine. I wanted to make sure that glue didn't get between pages - preventing each page from opening flat.
The book was made from a 50+ year old book of Micahelangelo Sonnets and his drawings were scattered throughout the book. I incorporated many of the original pages in my book which is intended for figure drawing practice. What better inspiration could I have? Here is the first mixed page layout.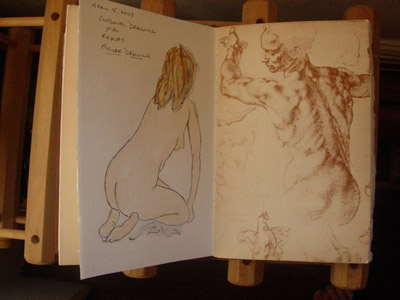 I decided to cover the two gaps between signatures with a piece of Michaelangelo's drawings - one page was divided in half and glued in place with PVA glue.