Recycled Book #5
I love making recycled books in order to replace the text block with watercolor paper. This is another one of my $1.00 books and is the perfect size for me - 5.5 inches X 7.5 inches. And it is portrait orientation which I really prefer. I was only able to buy Arches 140lb HP paper the day I went to Pearl Paint so I used it for books #4 and 5. My next book will have Fabriano 140lb HP so I'll be able to compare. Someday soon I hope to teach myself (or take a one day workshop) to learn how to make my own covers. I love traditional book covers and by the time that I recycle them, they are wonderfully worn and unbelievably sturdy. I also really enjoy having pages from the original book included - it adds a certain charm that I love. I don't know what material I would use if I made my own covers.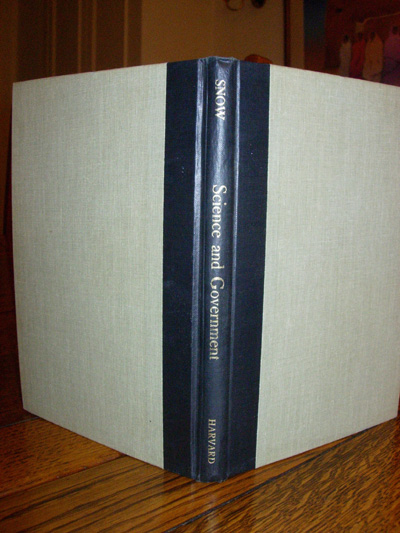 This book is a series of lectures by CP Snow on Science and Government. Seemed really fitting for my career in science/medicine since I've depended on government funding for programs in the medical school my entire life. Here is the original title page - the book was published in 1961 and is >50 years old like my other forgotten, almost discarded, recycled books.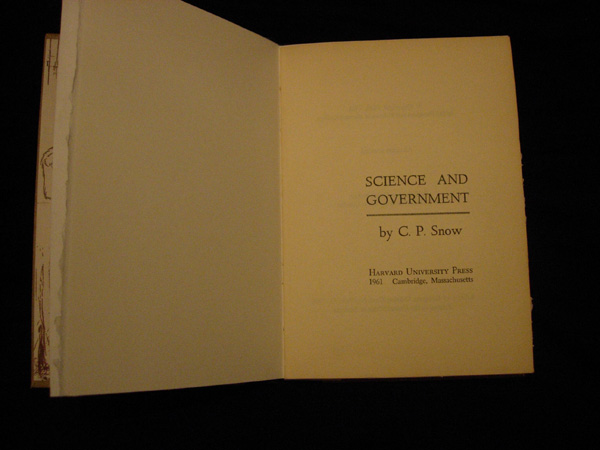 I selected end papers of E.H. Shepherd's original Pooh drawings. Our daughter's house in London was not far from A.A.Milne's home, CP Snow is from the UK, and Pooh's befuddled, bemused expressions seemed to fit the theme of politicians wanting the best science, but always cutting the government science budgets to train physicians and support research.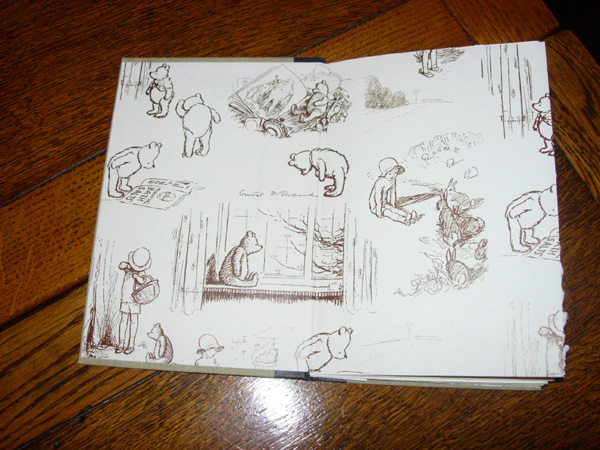 I also used the Pooh paper to cover the small gaps between signatures. I actually love working on those pages and will probably always add these pieces, even if I get better at sewing the signatures together.