Making Paste Paper for Bookbinding is ADDICTIVE!
I love making "paste paper" and spent 1 1/2 days last week making some with a friend for an upcoming bookbinding project. Next week we are going to make portfolios, and decided that was a good reason for me to teach her what I learned about paste paper at Center for Book Arts here in NYC..
We used corn starch paste, acrylic paints, and Strathmore series 400 drawing paper per Lynn Gall in my workshop at CBA.
These are a few samples made last Tuesday. The polka dots sheets were created using a 10 x 10 Lego Base Sheet as a stamp to create the design.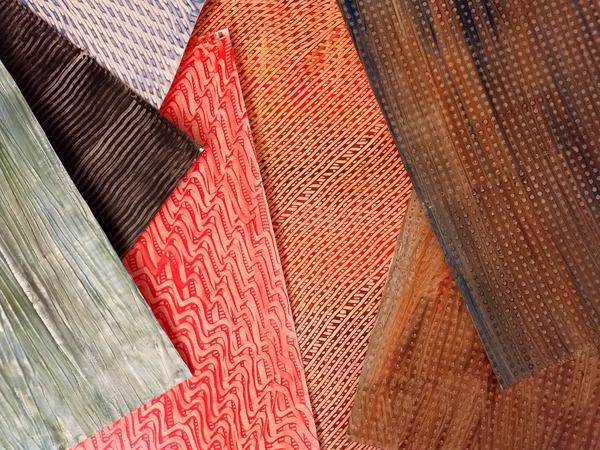 These 3 books which I photographed on top of the above papers are examples of how I use these papers in making books. From left to right: decorative papers for the covers of a Coptic book, an accordion book, and a wrap around cover for a small book with "perfect" (glued) spine. I also use them as end papers in some of my watercolor sketchbooks.
bookbinding.