Square Watercolor Journals
I never thought that I would LOVE a square watercolor journal, but Roz and Kate both talk about them regularly. When Fabriano Artistico changed their watercolor paper from "grain long" to "grain short, " I made a square book that is approximately 7.5" square. It takes 2 sheets (22 x 30") -without any waste - and it JUST fits in my mini-backpack
I just made my second square journal. The cover was made with cloth that I dye-painted with Procion MX dyes and fused toThai mulberry paper with Wonder Under. The paper is FA 140 lb soft press extra white - 6 signatures with two folios per signature.
FRONT COVER: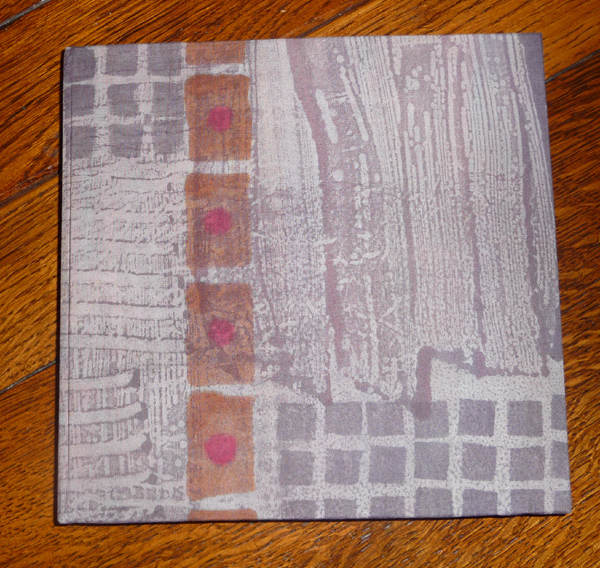 BACK COVER: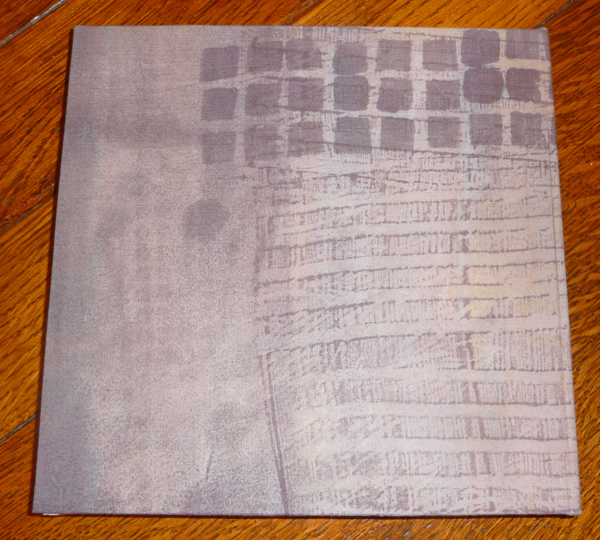 Since the book cloth is so "busy" I used Canson Mi Tientes for the end papers.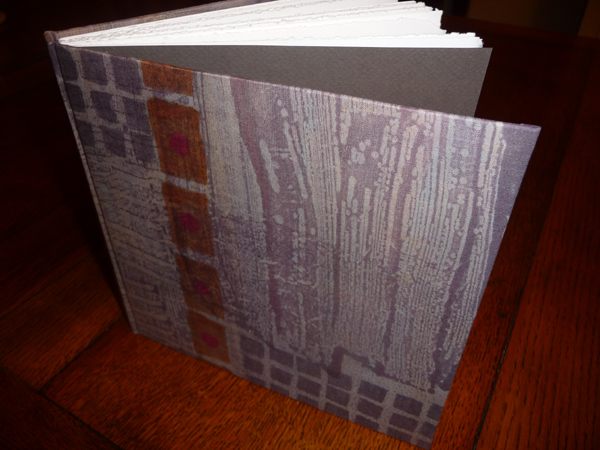 I started making my own watercolor journals because I couldn't find any that I liked. I took a 1 1/2 day workshop on making cased - in journals and now love making and using the journals. There is lots of information and photos of many journals in the Bookbinding category on the right.