Gwen Diehn's New Book
I was thrilled to receive my advance copy of Gwen Diehn's new book, The Complete Decorated Journal.
In 2003, I bought The Decorated Page and fell in love! I always wanted to keep a travel sketchbook and she introduced me to the concept of an "illustrated journal." I then bought The Decorated Journal when it was published, and over the last 6 years reread both of them several times, and filled over 50 sketchbooks.
Gwen was asked to combine the books and add new bonus material, including 13 Artist Profiles, and I was thrilled when she asked me to be in one of the profiles. We started a conversation several years ago through the Everyday Matters Message Board and I now sketch with her several times each year when she visits NYC. My inclusion in her book is so meaningful to me, because without her books, I might never have walked this pathway.
I'm including scans of the front and back cover, and my Artist Profile as an early peek. I'm not aware of any other book that provides so much information, inspiration, and color photos of many artists' journal pages. And there is a wonderful section at the end about bookbinding and making your own journals - from the simple to the more complex.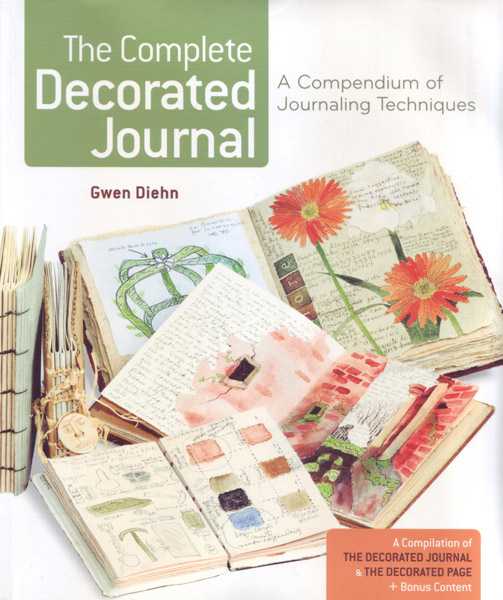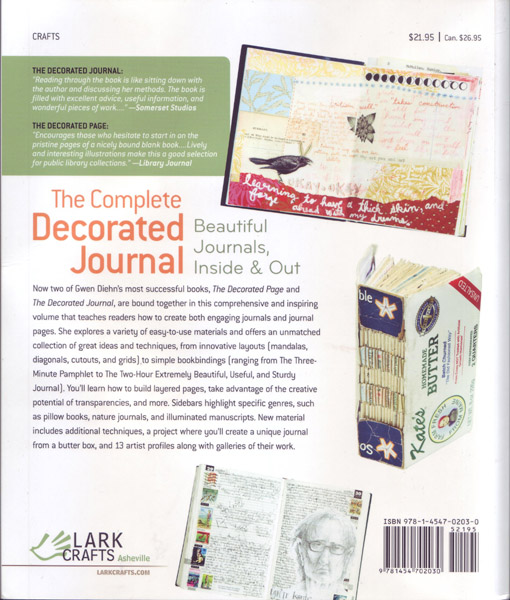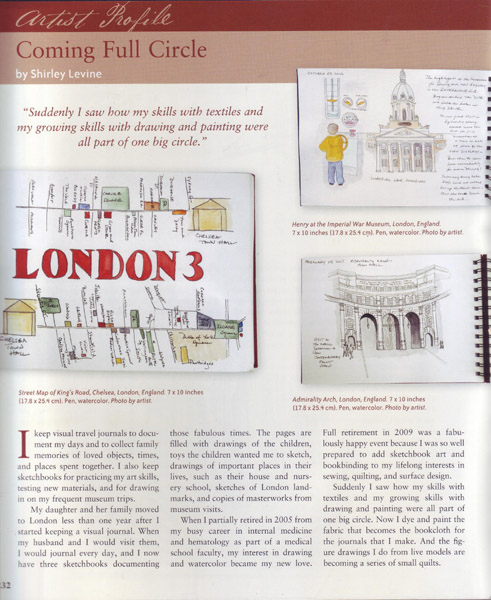 Thank you Gwen.