Two New Books
I am taking an online class by Mary Ann Moss called Ticket to Venice. There are many videos demonstrating a bookbinding technique to make a travel journal. And she demonstrates 3 different bookbinding stitches, of which the double diamond is the most advanced. Plus there are PDFs, Printables, Blog Entries, and More Videos during her actual December vacation in Venice.
I took the class to learn how to make the book and to enjoy another trip to Venice for 2012. I kept a travel journal and watercolor sketchbook during our visit in May - and I wasn't disappointed when Mary Ann took us around with her in photos and videos for Venice in Winter.
Most class members made travel journals, but I have 2 books of watercolors from my recent visit, so here is the book I made. I used a $1.00 orphan book for the covers and tex libris book cloth for the spine. I want to use the book for more figure drawing practice and bound 3 signatures of drawing paper in the book.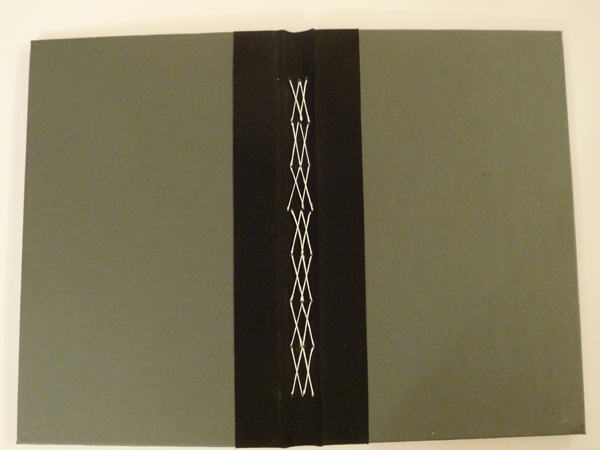 There is one stitch that is a little catty-wampus and I used pre-folded paper from my stash and it is slightly small for the size of the covers. But the book opens flat and I really enjoyed making it.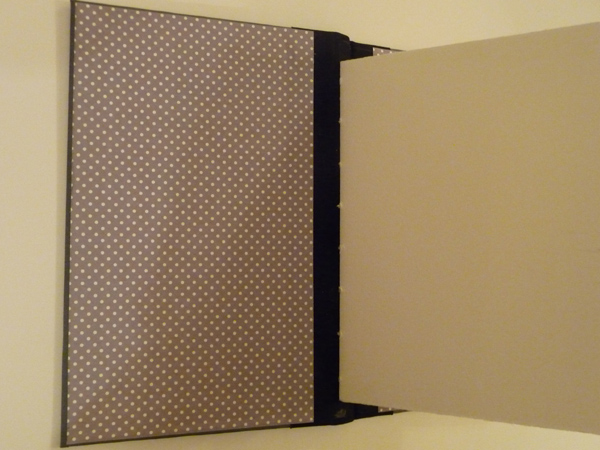 At the same time, I made my 3rd Mary Ann Moss Remains of the Day book - from her class which I took online two years ago Here are two photos of my new book.
The book cover is made from fabric which I made using a variety of surface design techniques.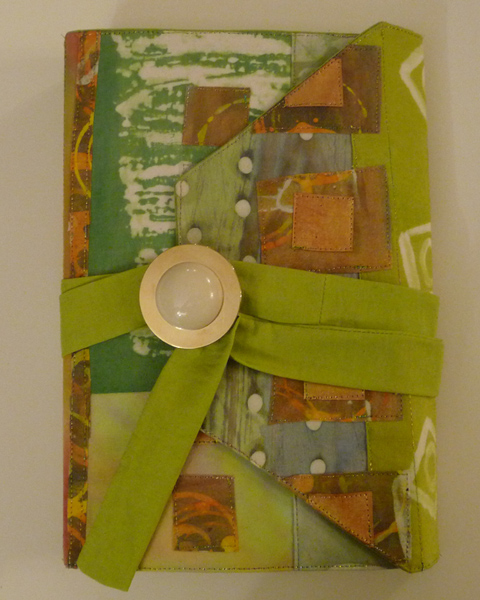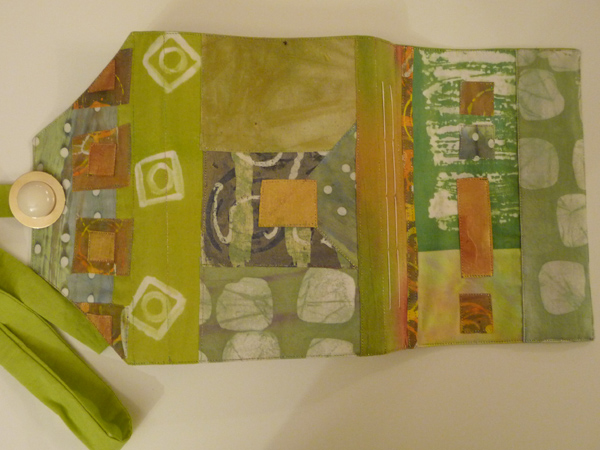 Here are similar photos of my first two Remains of the Day books. I filled each of them with one year's photos, drawings, tags, tickets and other ephemera from my art adventures in New York City with my artist friends. One is the diary from 2011 and the other is from 2012.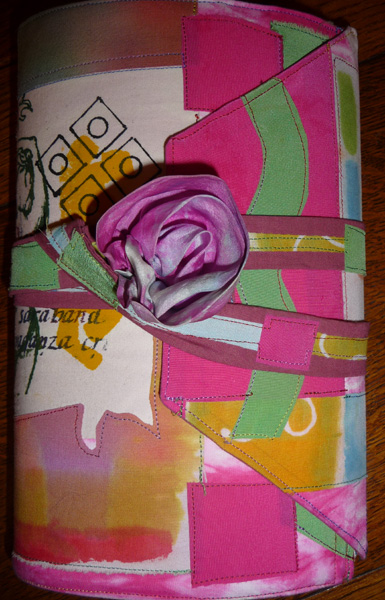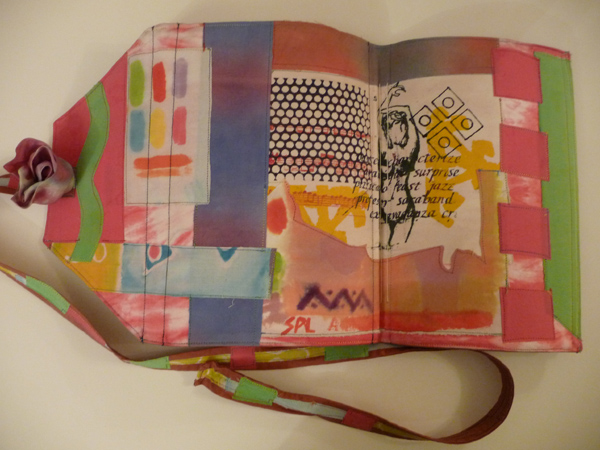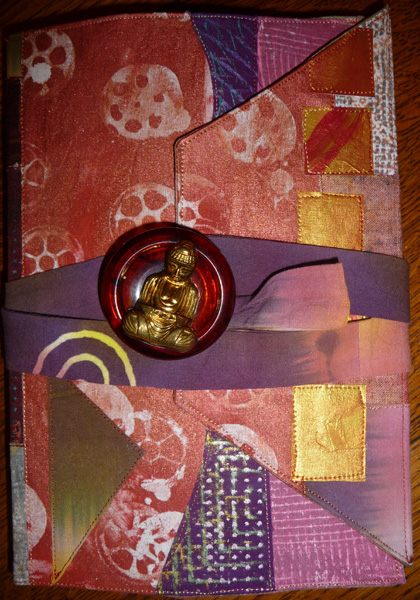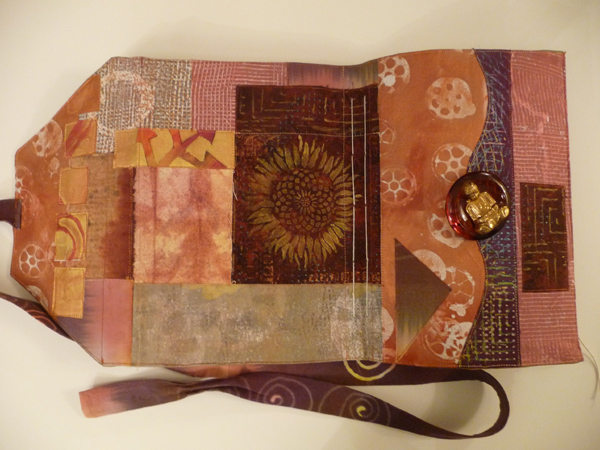 These books become wonderfully stuffed - with collage, flaps, filled pockets, and dangling tags. Here are the before and after photos. The two finished books are on the left and #3 is on the right.