Acrylic Painting at Fashion Institute of Technology
My acrylic painting class at FIT ended last night, and I did 3 paintings during the Fall semester. I posted my "still life" painting in October - http://www.paperandthreads.com/2016/10/an_acrylic_still_life.php
Our second painting was a figure drawing of a partially nude model. I wasn't happy with this painting, and haven't posted it here before.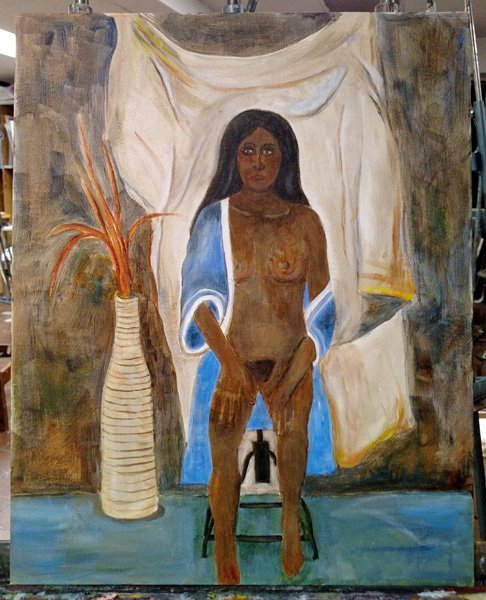 Our third painting was from our imagination and this was more enjoyable. During the summer I spend a lot of time in Lower Manhattan, from the 9/11 Memorial region south to Battery Park with the Seaglass Carousel, Pier A, and Wagner Park and South Cove in Battery Park City. As I looked through my photos from this summer, I decided to use this photo as a base for my composition, and then to add my prior paintings of Pier A, the Nautilus-shaped Seaglass Carousel, and the many flowers blooming weekly in Wagner Park. This is the Freedom Tower (WTC1) and the office building on Greenwich Street.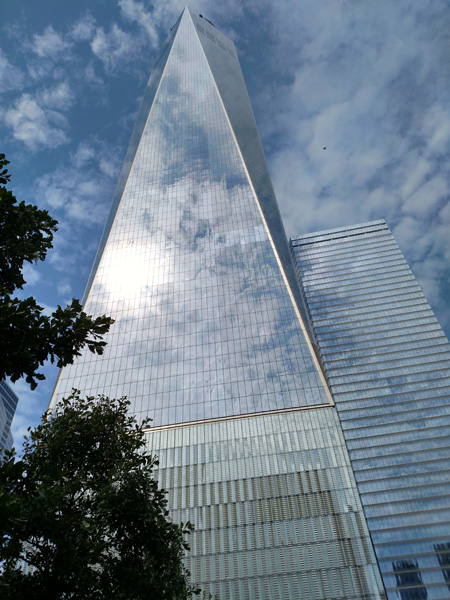 I wanted the painting to be a wonky collage of the elements from my summer experience, and this was the result.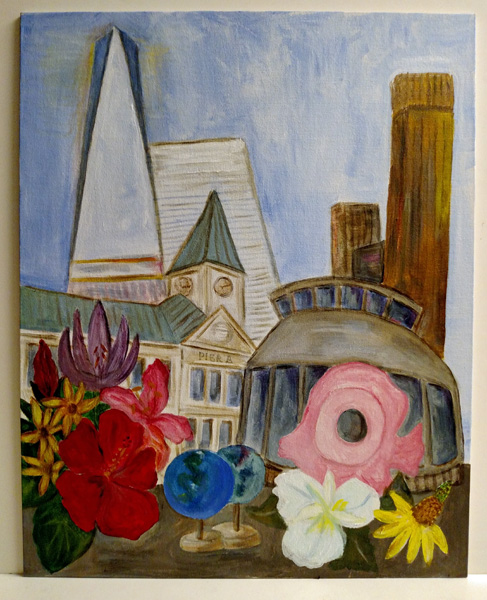 Acrylic paint will never replace watercolor in my heart - and for most of the paintings that I do. But after two semesters using acrylic paint, I have gained enough experience that I can play with it again.