GOOD NEWS re: Pfizer Booster Efficacy
On Monday Oct 21st Pfizer had a press release about the efficacy of their 3rd dose. They reported results from a randomized control trial - on subjects from their Phase 3 Clinical Trial that all received 2 doses of the primary 2 dose series. More than 10, 000 volunteers from age 16 and older received 30 ug of the Pfizer BioNTech vaccine or placebo. The median time between their second dose and the booster was 11 months. Symptomatic covid-19 infections were assessed from at least 7 days after the booster or placebo with a median follow-up of 2.5 months. There were 5 cases of Covid in the boosted subjects and 109 cases in the placebo group for a vaccine efficacy of 95.6% None of the patients had evidence of a prior Covid infection.
The age group had 55% subjects between 16 and 55 years and 23% of the subjects were were 65 and older. They reported that after multiple subgroup analyses the efficacy was consistent across all of the age groups, sex, race, ethnicity and comorbidities. That is excellent news for the group of 65+ subjects who all received their primary vaccination as part of the original trial and had an excellent immune response to the 3rd dose now. Pfizer says that the adverse event profile was the same as the original group and no safety concerns were found. The Pfizer Press Release says that detailed results from this trial will be submitted to the FDA, European Medicines Agency and for a peer reviewed publication. See Below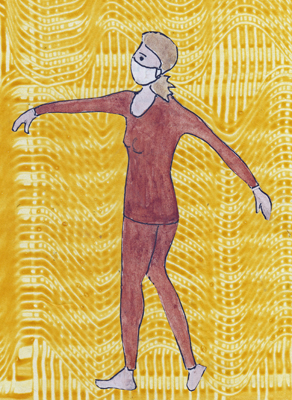 This very preliminary report is real world data of the efficacy of the 3rd dose at a time when the delta variant was circulating and it makes me happy to see that age didn't affect the immune response or side effects. In September the FDA and CDC approved the Pfizer 3rd dose going forward for people over the age of 65 and for younger people with a high risk of severe infection or risks of infection because of the groups with whom they are working. The FDA and CDC recently analyzed a clinical trial of mixing and matching the type of booster with the original vaccine type, now that Moderna and J & J vaccine booster doses were also approved. However they suggested that it was probably best to continue with the same vaccine type unless their were significant reasons to change.