NY and Vaccination, Delta, Infections, and Booster?
This is an interesting compilation of data from NY between May 3 and July 25, 2021. It illustrates the type of information that would be helpful in all of the states in order to determine whether and when we might need booster shots. This full paper was published in MMWR by the CDC this week and I wanted to briefly review the results. People >60 years were eligible for vaccination by Mar 10 and to all residents >18 years by April 6.
Breakthrough infections and hospitalizations were counted in fully vaccinated (10,135,322) and unvaccinated (3,472,197) people and results were stratified in 3 ages groups (18-49), (50-64), and (>65). Vaccines received were Pfizer 51.3%, Moderna 39.8% and J and J 8.9%. During this period the vaccination rate increased to 65% as the delta variant increased from <2% to >80%. See Below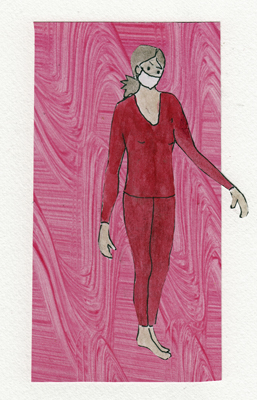 Results:
Cases: 9,675 in vaccinated and 38,505 in unvaccinated (1.31 vs 10.69/100,000 person days). Case rates were generally similar across all age groups in both vaccinated and unvaccinated subjects. Cases decreased from March through the end of June and then increased with the delta surge through July for both vaccinated and unvaccinated. Vaccine efficacy for all age groups generally declined from 91.7% to 79.8%.
Hospitalizations: 1,271 hospitalizations among vaccinated and 7308 among unvaccinated. They declined from March to June, and then increased in July as the delta variant became predominant. There were more hospitalizations in the 65+ group than in the other two younger cohorts, but no information about comorbidities was available. Vaccine efficacy against hospitalizations remained above 90% in all age groups. And finally the ratio of hospitalizations was moderately lower in the vaccinated group (13.1 per 100 cases vs 19.0).
These types of real world studies are difficult to analyze fully but they may be equally or more important in defining objectives, i.e. prevention of disease and hospitalizations by vaccinations.