Home From Paris
We're Home! We had another wonderful visit to Paris - walking the City for miles, seeing some wonderful museum exhibits, and eating delicious meals. I made a special sketchbook for this trip and carried it with me all day. We were traveling with good friends, and I only sketched when we were in restaurants or exhibits, and usually in pencil - followed by pen. Now that I am home, I will slowly paint all 15 of the sketchbook pages from photos I took.
I regularly draw a grid of 2" squares near the front of my sketchbook, one for each day of travel. I fill those with one specific small image each day - just reminding me, in another way, of how we spent our time.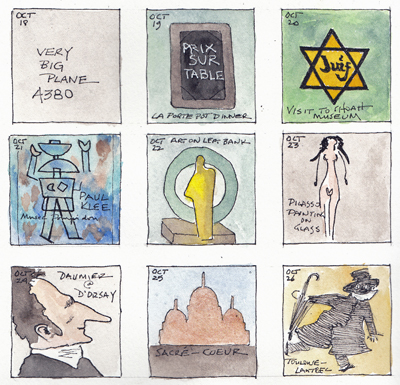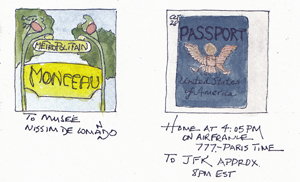 The only sketchbook page that I painted in Paris was in the restaurant where we had our first dinner. It was a modest neighborhood restaurant, with a wall of organic wines in front of me.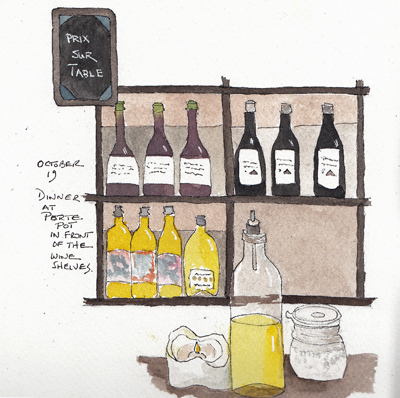 This is the longest period of time I've gone without blogging since I started my blog in 2006. We walked 5-7 miles each day, enjoyed lovely restaurants, followed the news back home, and went to bed tired each night. Our two longest walks, seeing everything along the way, were from (1) Notre Dame to the Arc of Triomphe and back to near Notre Dame via Pont D'Alma and (2) home from Sacre Coeur, walking around the Opera House, Place Vendome, and Faubourg St. Honore back to our street near Notre Dame. It is so sad to see Notre Dame after the fire.