Another Visit to the T.C. Cannon Exhibit at NMAI NYC
I returned to the National Museum of the American Indian (NYC) last Wednesday to again see the T.C. Cannon exhibit which closes on September 16th. There are so many paintings, prints, and drawings that I wanted to add to my sketchbook, just to capture what I loved about the exhibit. These are 3 very small images from the massive mural he painted 1 year before he died: Epochs in Plains History: Mother Earth, Father Sun, the Children Themselves. My photo of this painting appears below.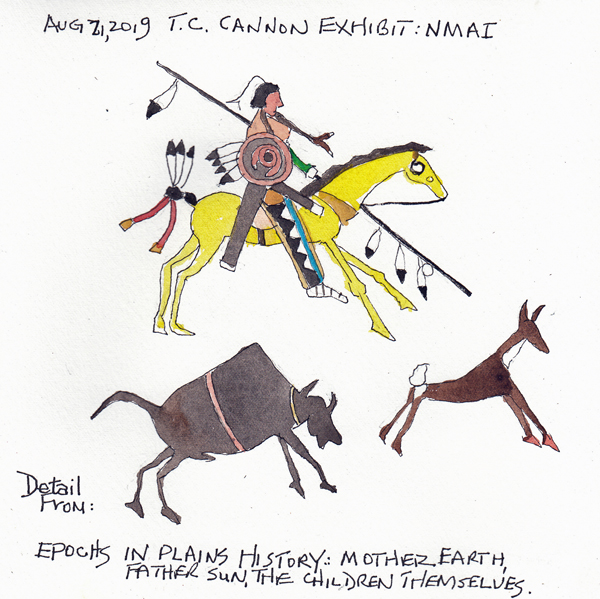 The images that I painted are in the very center of this massive painting which covers one wall of a Gallery.

There is an entire corridor of smaller drawings, paintings, prints in the exhibit and I chose this one to remember this part of the exhibit. I learn so much from drawing other artists work and looking through my sketchbooks brings back so many memories of these educational gallery visits. He did a quick pen drawing colored with markers, I used watercolor.