Urban Sketchers June 22, 2019
Drawing along Museum Mile: The group met in front of the Guggenheim Museum, and Urban Sketchers spread out along 5th Avenue throughout the day.
Two sections of my Accordion Sketchbook: This is my USK accordion book which I reserved for NYC paintings. These are two sections done on June 22nd.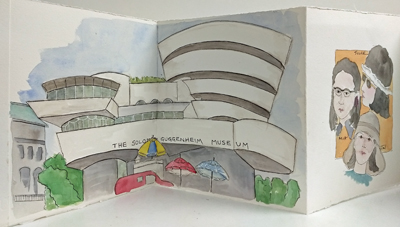 Composite Painting of the Museum - I linked the two halves in Photoshop.