People Drawing People: Sketchbook Skool Apr 30, 2019
Week 2 of this wonderful online course is "drawing people in motion". Like Week 1, there are several artists drawing figures in motion demonstrating their specific method for this difficult task. I draw lots of figures, some in action poses from reference photos, and now from photos I am taking out on the streets of NYC.
Drawing People in Motion from My Photos: These are the current batch from the sidewalks of NYC.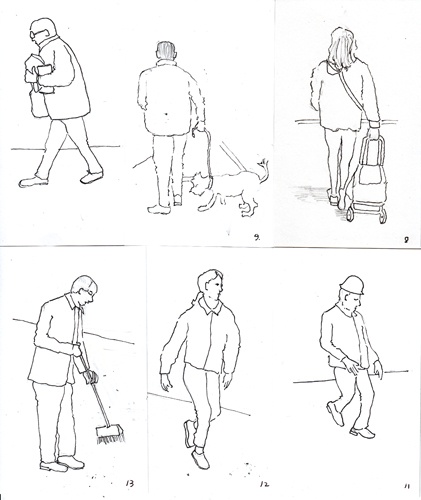 Drawing People Live: I also draw people live, sitting in one place, and these don't make me nervous. These are ones from the bus, or at a restaurant.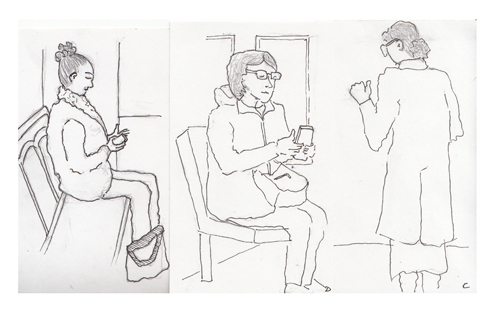 Drawing Someone in Constant Motion: The only time I draw people in constant motion is at concerts. During week 2 I sketched this wonderful flautist, at a Juilliard Historical Presentation Concert. She played a Bach flute solo, 4 movements, and her entire body continually moved as she bent and straightened her torso along with her playing. I am still unable to draw figures when their movements are NOT repeated occasionally.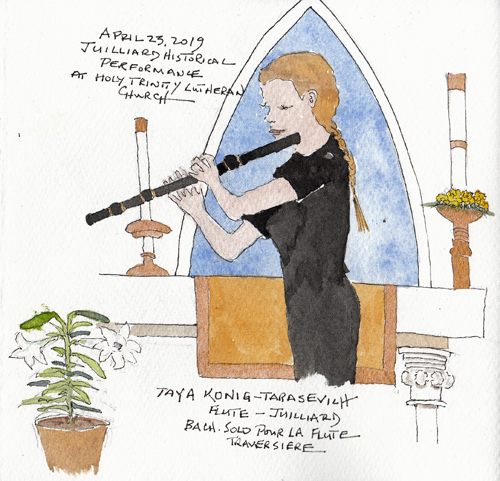 This week, week3, covers foreshortening of the figure.