My Series of "After Breakfast" Figure Drawing Continues
I DEDICATE THESE DRAWINGS TO THE STRONG WOMEN WHO STEPPED FORWARD TO TRY TO LEVEL THE PLAYING FIELD FOR ALL OF US. I'M OUTRAGED AT THE REPUBLICAN REFUSAL TO HAVE THE WHITE HOUSE REOPEN THE FBI BACKGROUND CHECK! WE NEED TO VOTE ALL OF THEM OUT IN NOVEMBER.
I'm still enjoying drawing active figures after breakfast - a commitment to fast drawings as many days as possible (<15 minutes to draw and paint). I love life drawing and adore dancers and ballet. This project allows me to continue my sketchbook drawing habit on days when I have nothing else planned. It helps that I have paper, pencil, pen, sharp scissors, and my reference book waiting for me and ready to go.
Collaged Line of Action Figures 1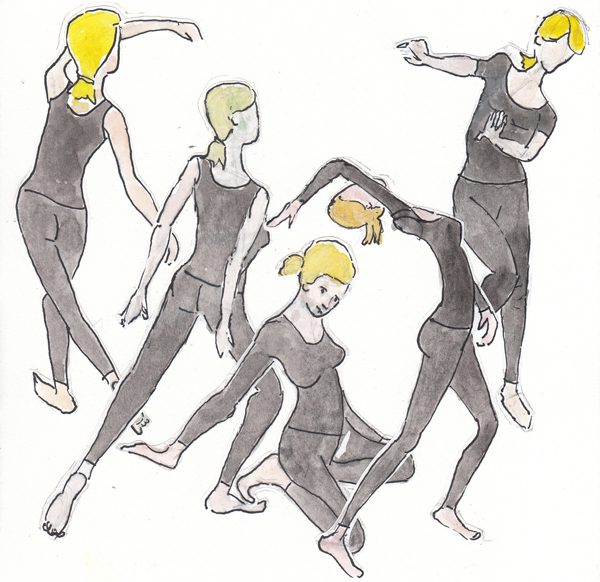 Collaged Line of Action Drawings 2